Insight titles in 2020 ABDA Longlist
Insight Issues: Junior Years
Insight Issues: Junior Years is based on the highly successful Insight Issues: For and Against and aims to give junior secondary students an accessible introduction to argument and persuasive language. With clear explanations and relevant examples, the book provides a strong foundation for understanding, analysing and producing persuasive texts throughout the secondary-school years. THE BOOK FEATURES:
Work units based on engaging texts about contemporary issues
Scaffolded activities that develop students' analytical and written skills progressively
A variety of text-creation activities, supported by writing tools such as word and phrase banks, sentence starters, cloze exercises, templates and models.
Browse Product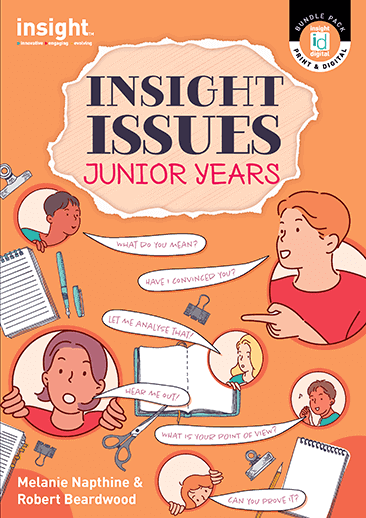 Practise & Prepare for Senior English
Aimed at middle years students, Practise & Prepare for Senior English combines the practicality of a workbook with the comprehensiveness of a textbook to provide targeted preparation for the study of VCE English in senior years. Students will develop a strong foundation for future English studies, gaining fundamental knowledge and skills through engaging and accessible activities, step-by-step guidelines for writing in a variety of forms and annotated examples. THE BOOK FEATURES:
Word banks, sentence starters and writing models to develop students' writing skills
Guidelines and models for writing analytical, creative and comparative responses to texts
Strategies and worked examples for the analysis and creation of persuasive texts.
Browse Product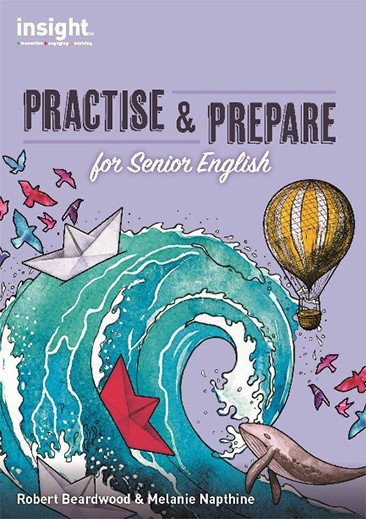 Year 12 English: Western Australia
Written by highly experienced Western Australian teachers for the current syllabus, Year 12 English: Western Australia is a comprehensive and practical guide to Units 3 and 4 of ATAR English. It includes detailed explanations of the course's key concepts, as well as annotated sample responses that guide students to produce controlled and complex analytical, imaginative and comparative pieces. A variety of activities and sample examination questions, supported by writing models, analytical structures and word banks, build skills progressively throughout the book so that students are engaged with the course concepts and well prepared for the final examination. THE BOOK FEATURES:
A fresh, engaging approach to the examinable course content
Detailed explorations of course terminology, and activities to develop vocabulary and expression
Concept-based case studies that explain and model creative approaches to new and popular texts
Innovative strategies for developing analytical and imaginative responses
A range of textual studies targeting key course concepts that guide students' application of critical thinking skills
An examination chapter that explores how the examination assesses the course, and includes techniques for preparation and performance.
Browse Product