Achieve Worksheets Student Book 1
---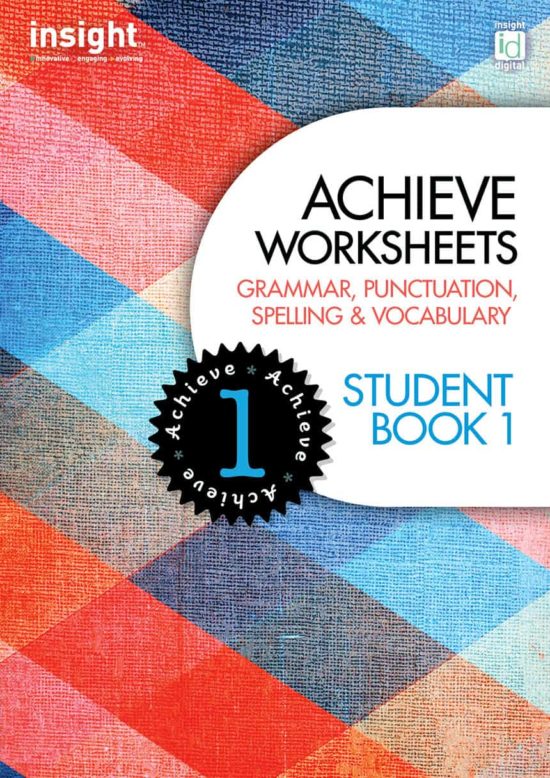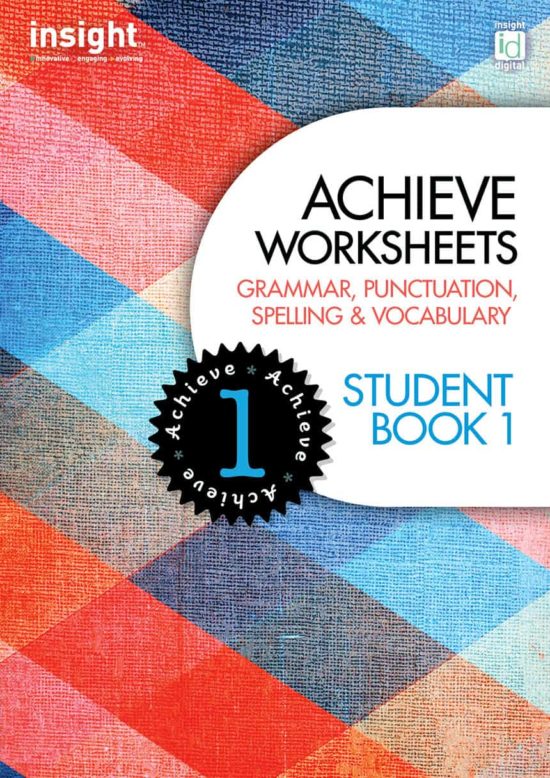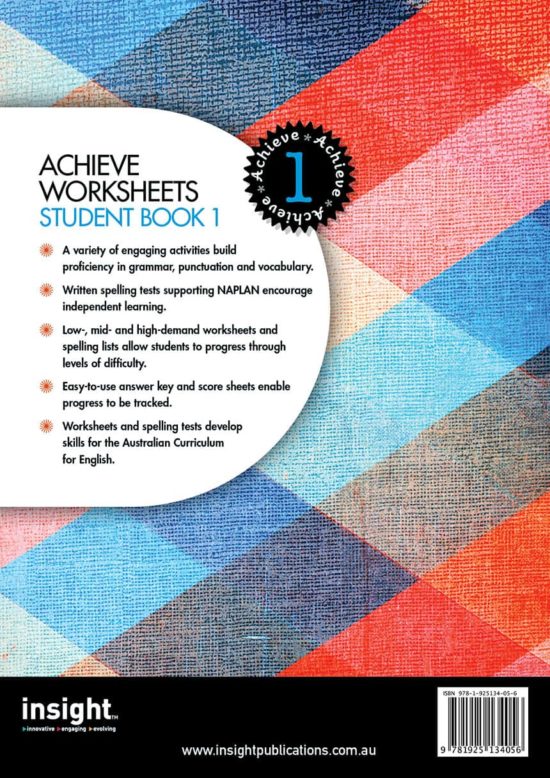 Insight's Achieve titles offer a range of effective English revision, practice and assessment resources, focused on fundamental English skills, for students at junior secondary level. All Achieve titles support NAPLAN skills and the Australian Curriculum for English, and develop students' skills in the four key areas of grammar, punctuation, spelling and vocabulary.
The Achieve Worksheets Student Books provide 36 grammar and punctuation worksheets as well as 36 spelling lists. These can be used for weekly tests or for classwork or homework practice. Regular assessment of these essential English skills enables students and teachers to monitor progress and target areas for improvement.
EACH ACHIEVE WORKSHEETS TITLE FEATURES:
Low-, mid- and high-demand worksheets and spelling lists that build proficiency in grammar, punctuation, spelling and vocabulary
Mark allocations that enable assessment of skills
Easy-to-use answer key and score sheets that allow progress to be tracked.