---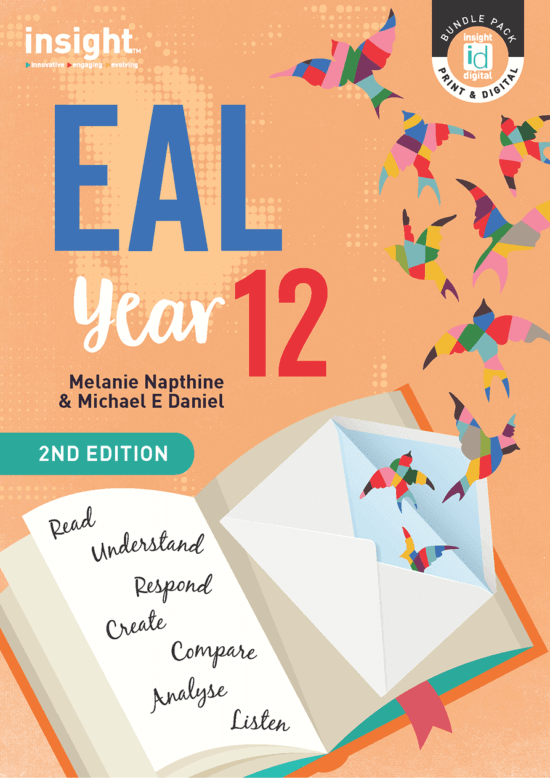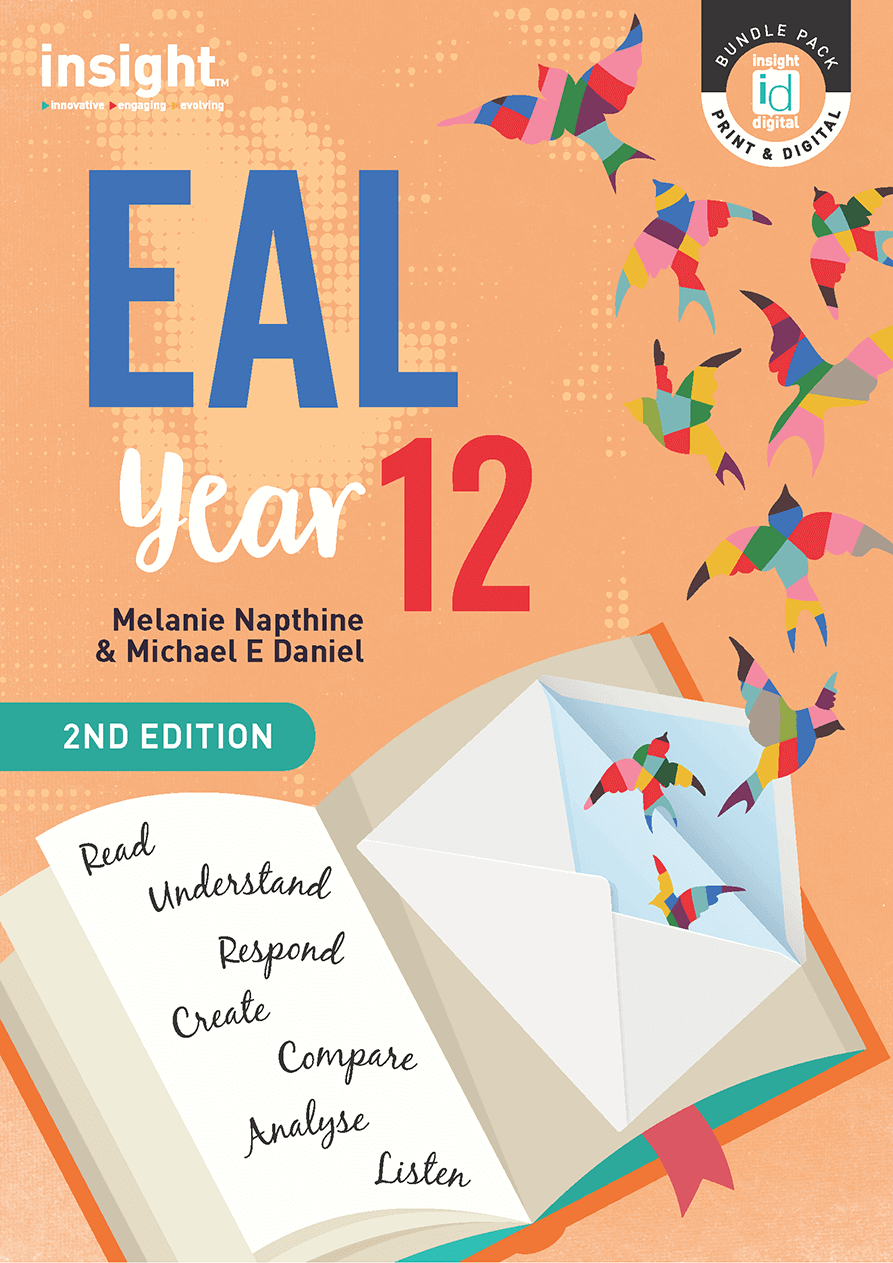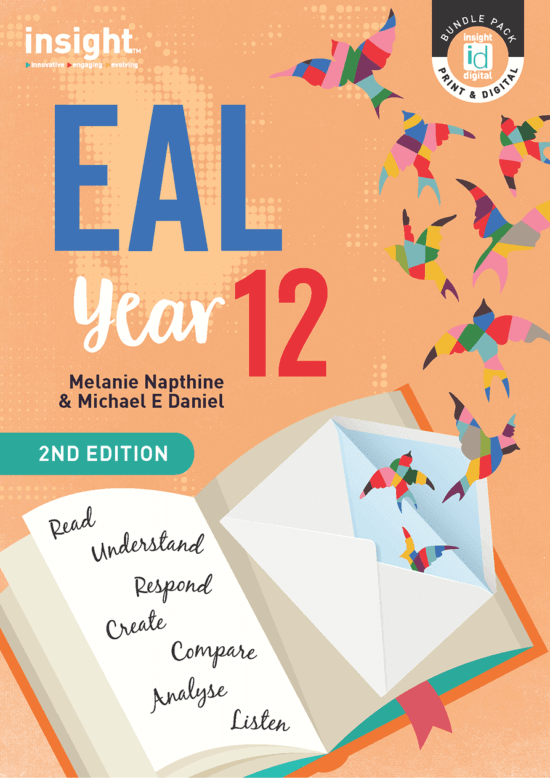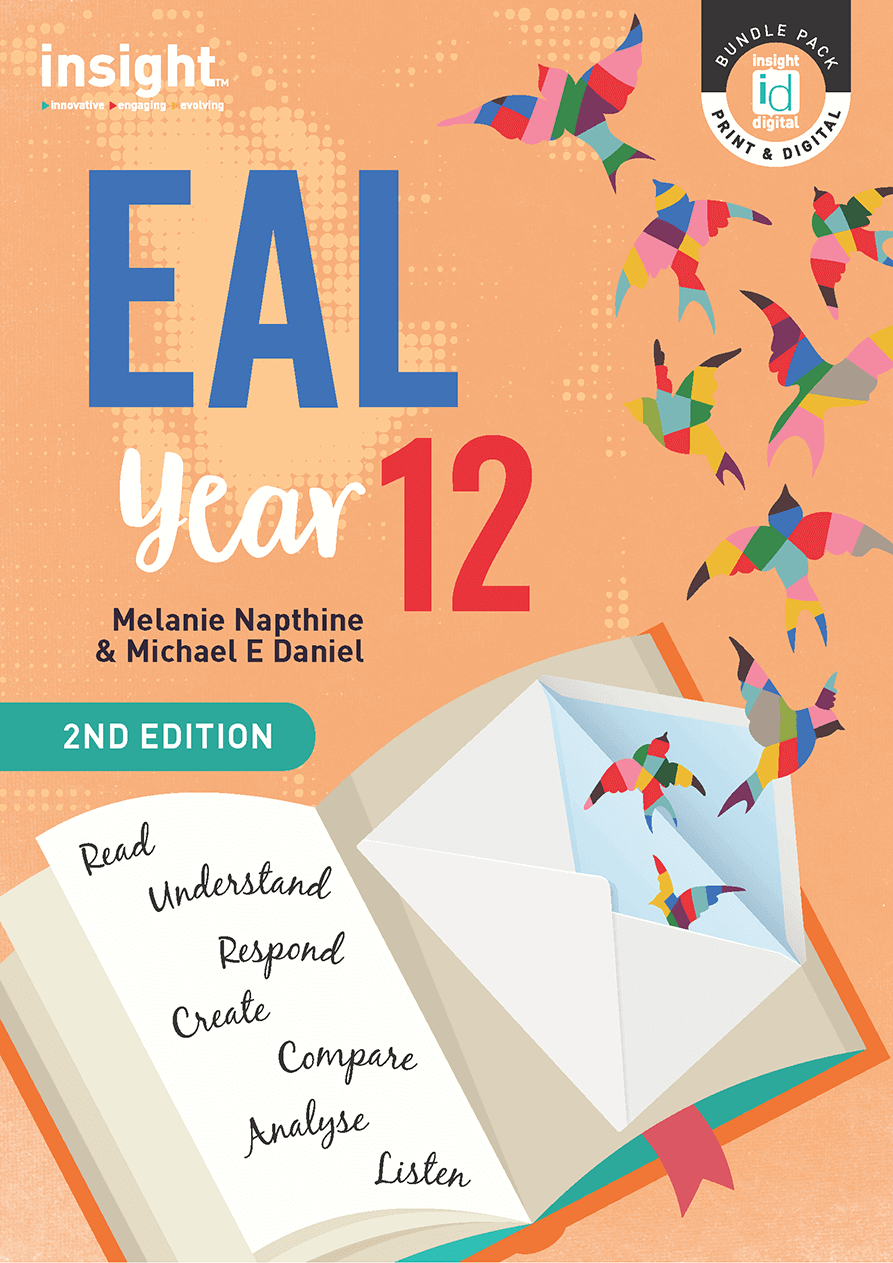 You are previewing:

EAL Year 12 2nd edition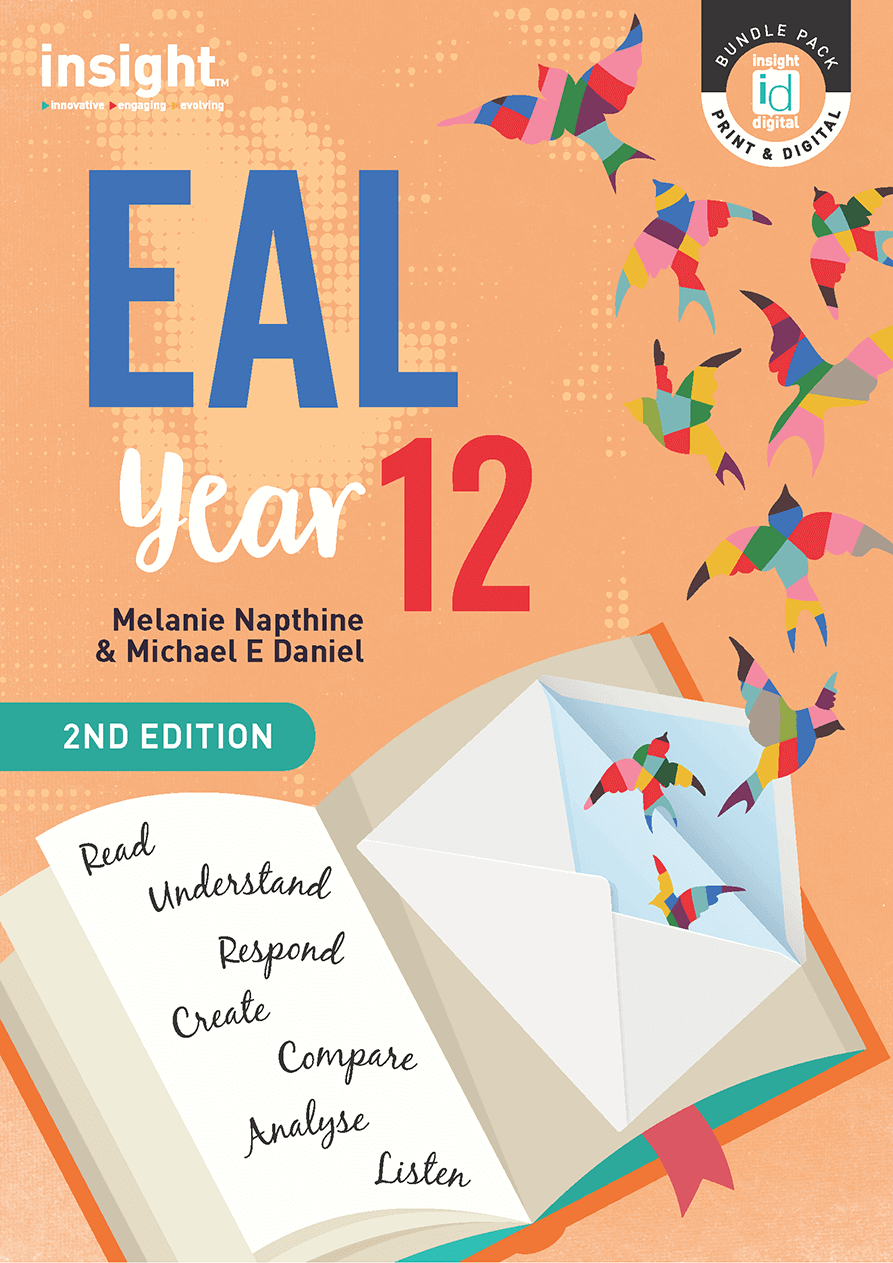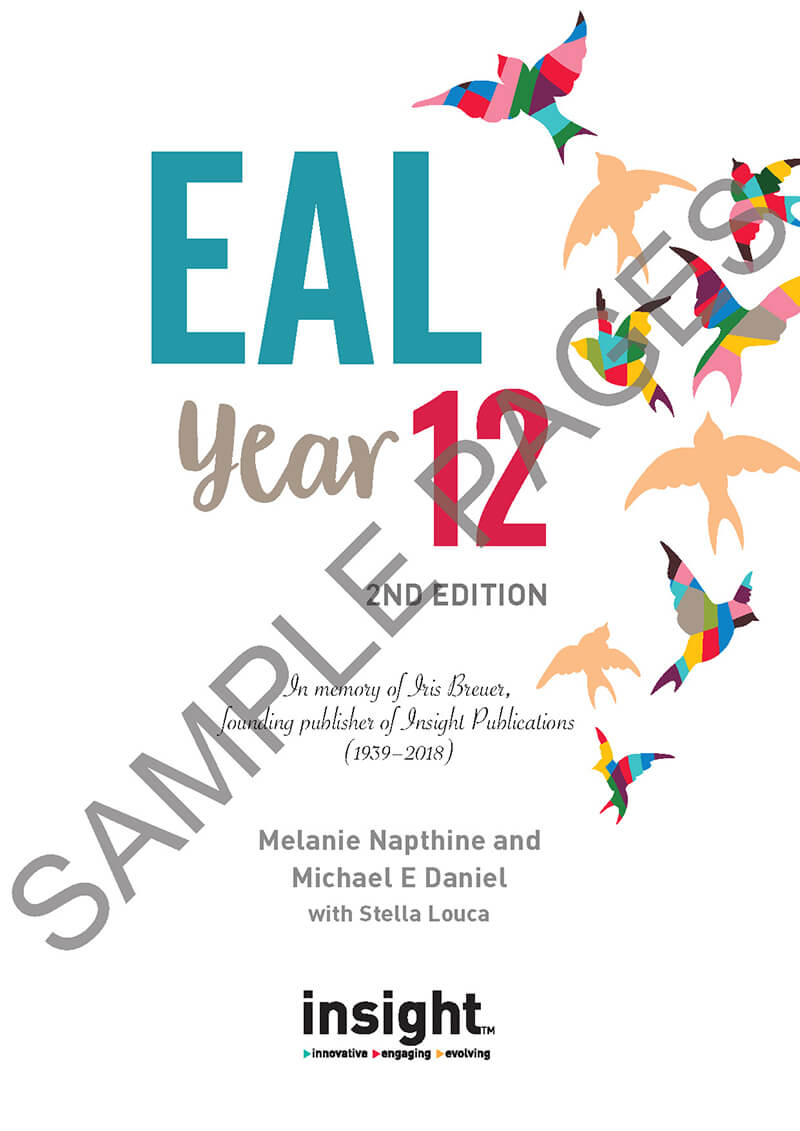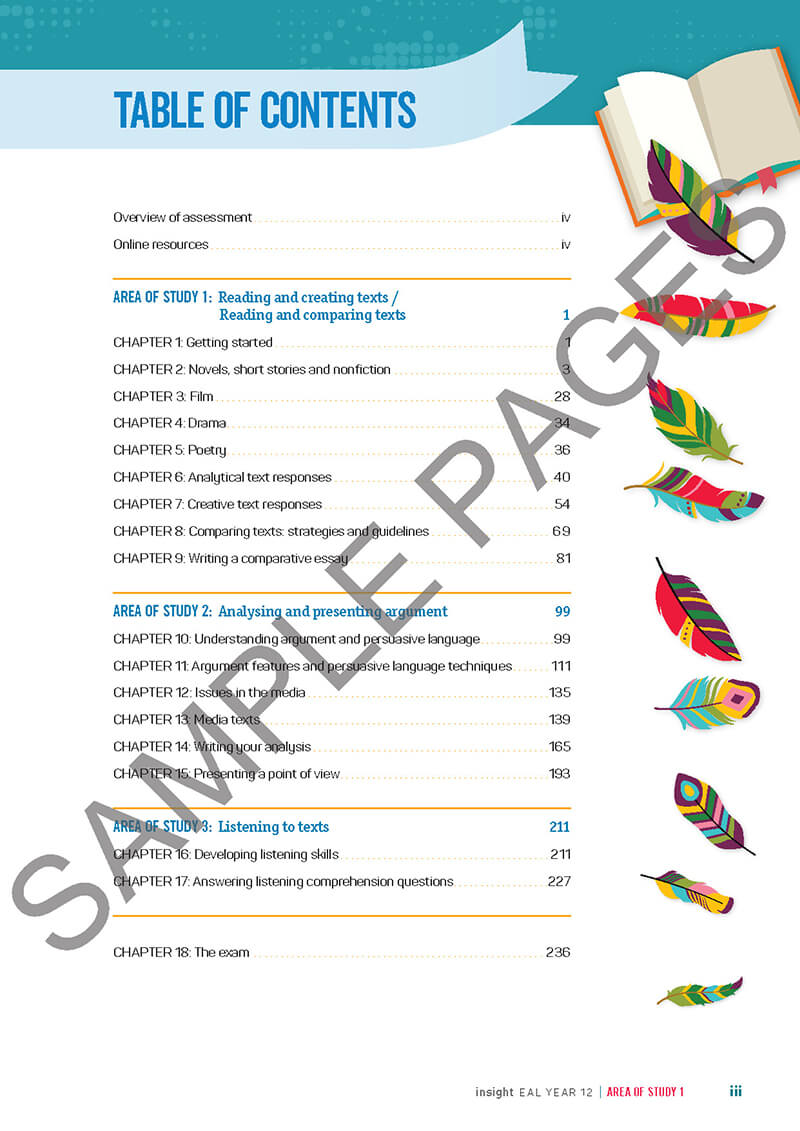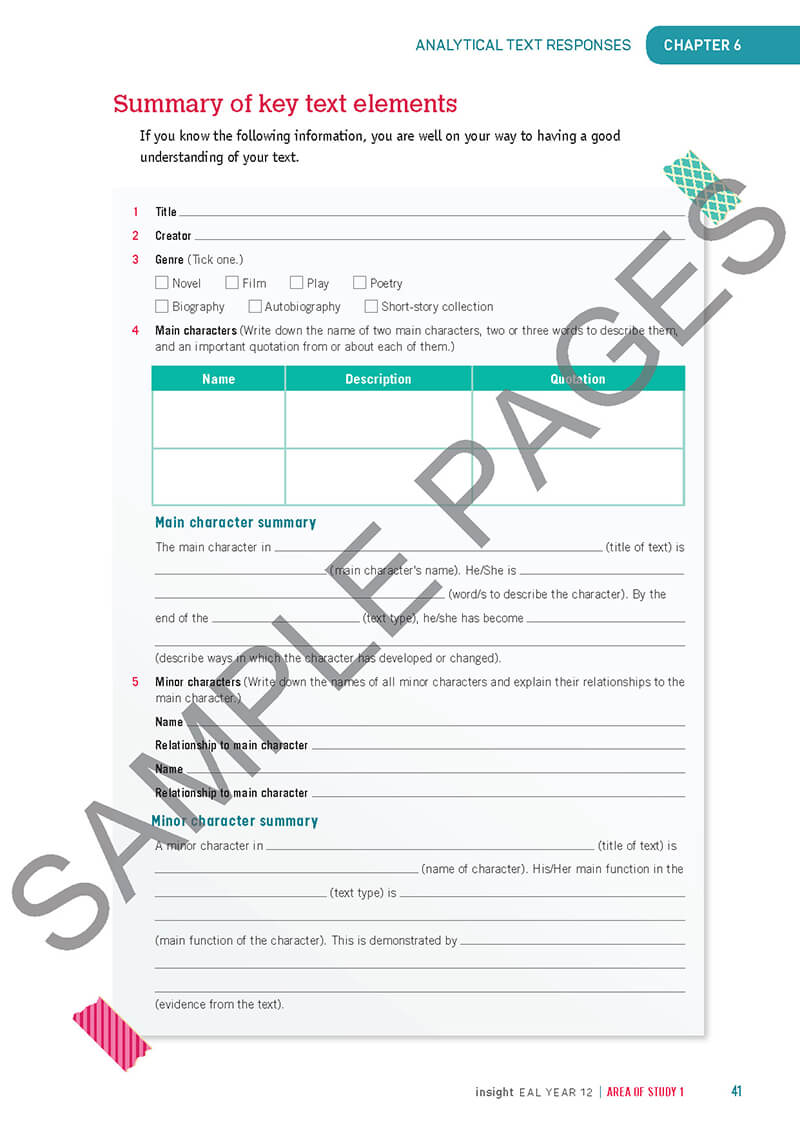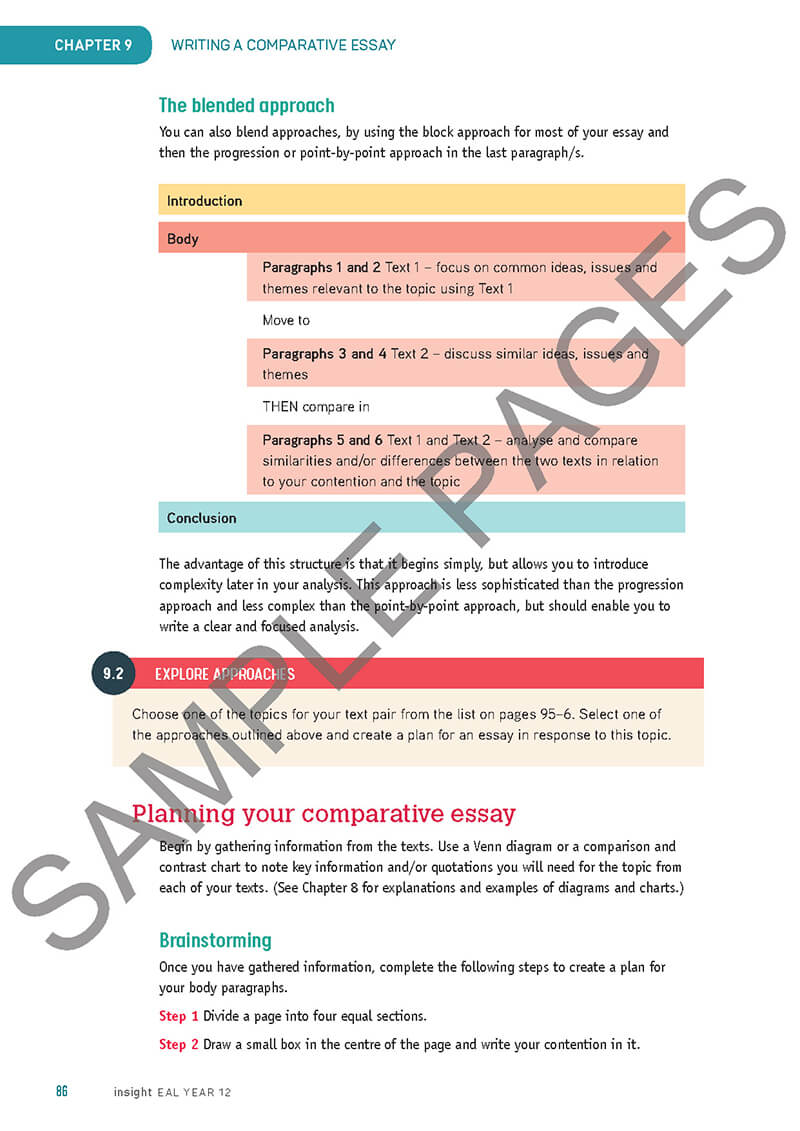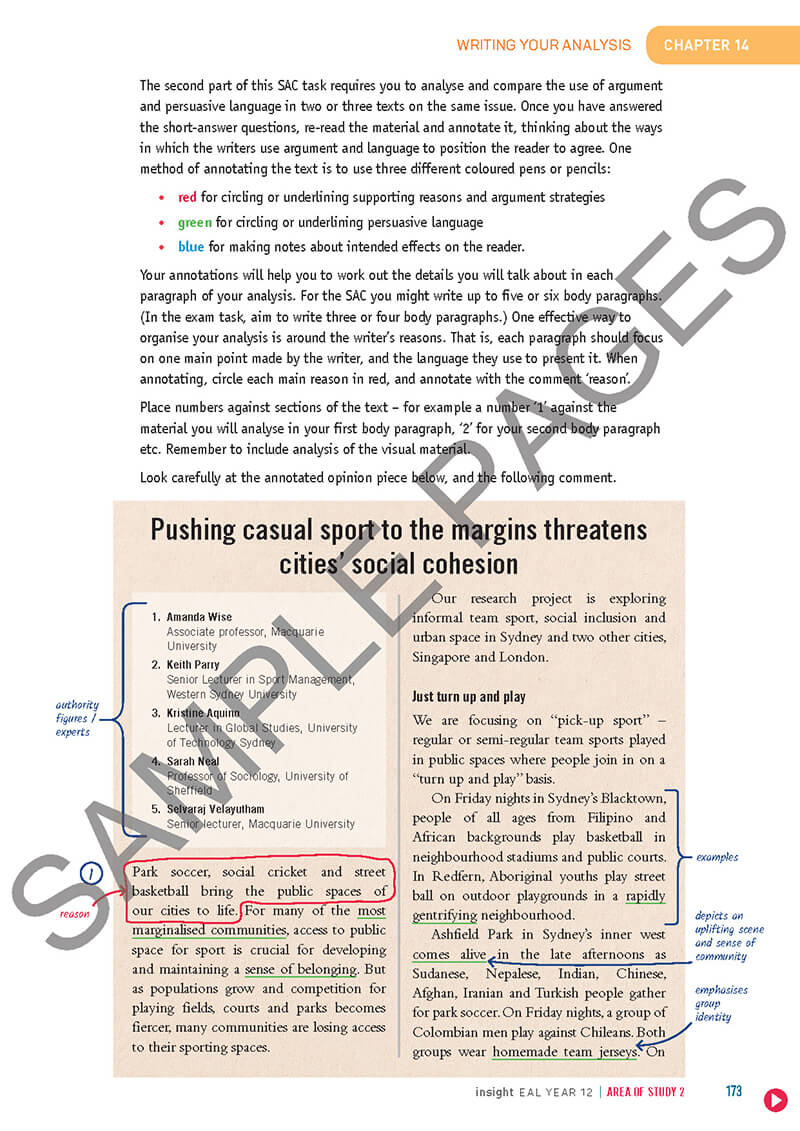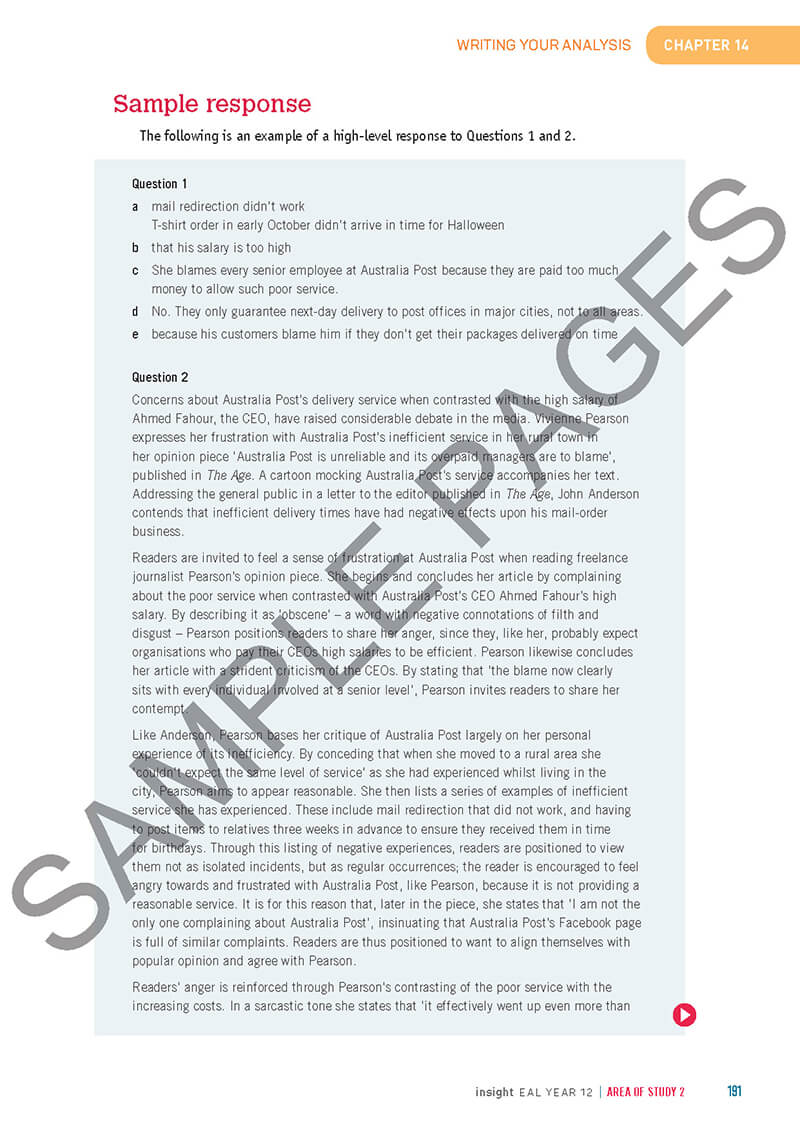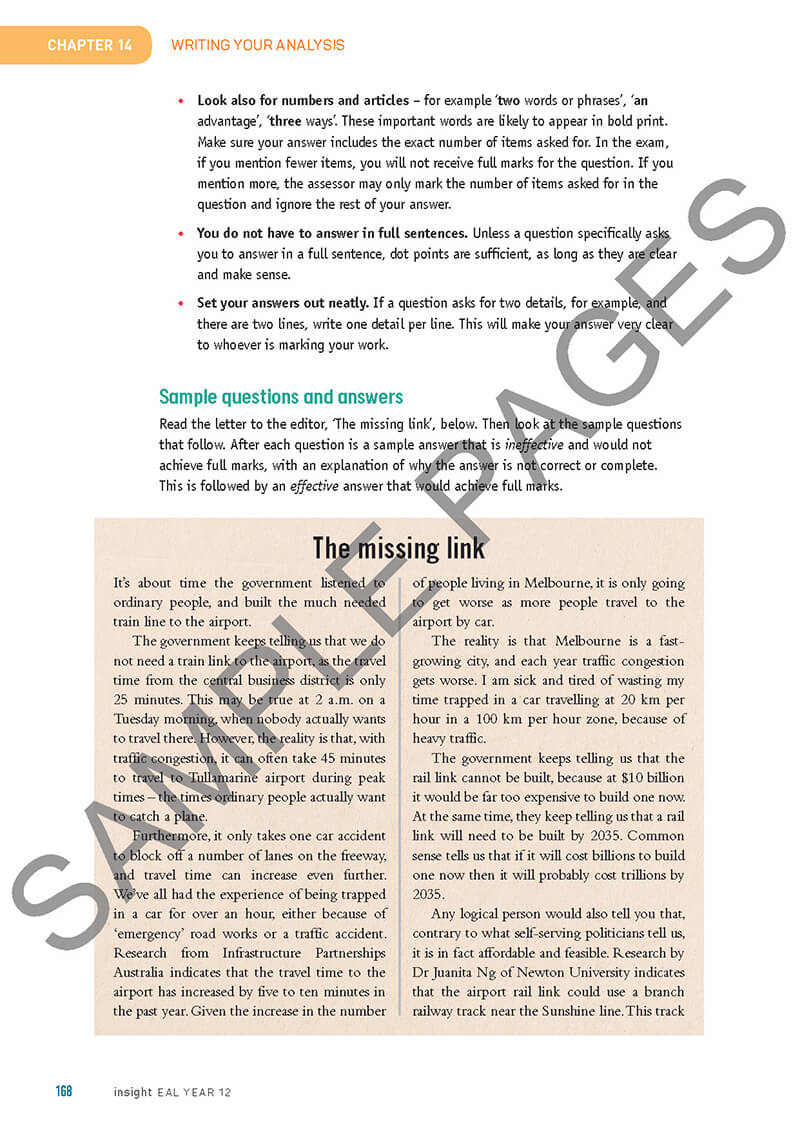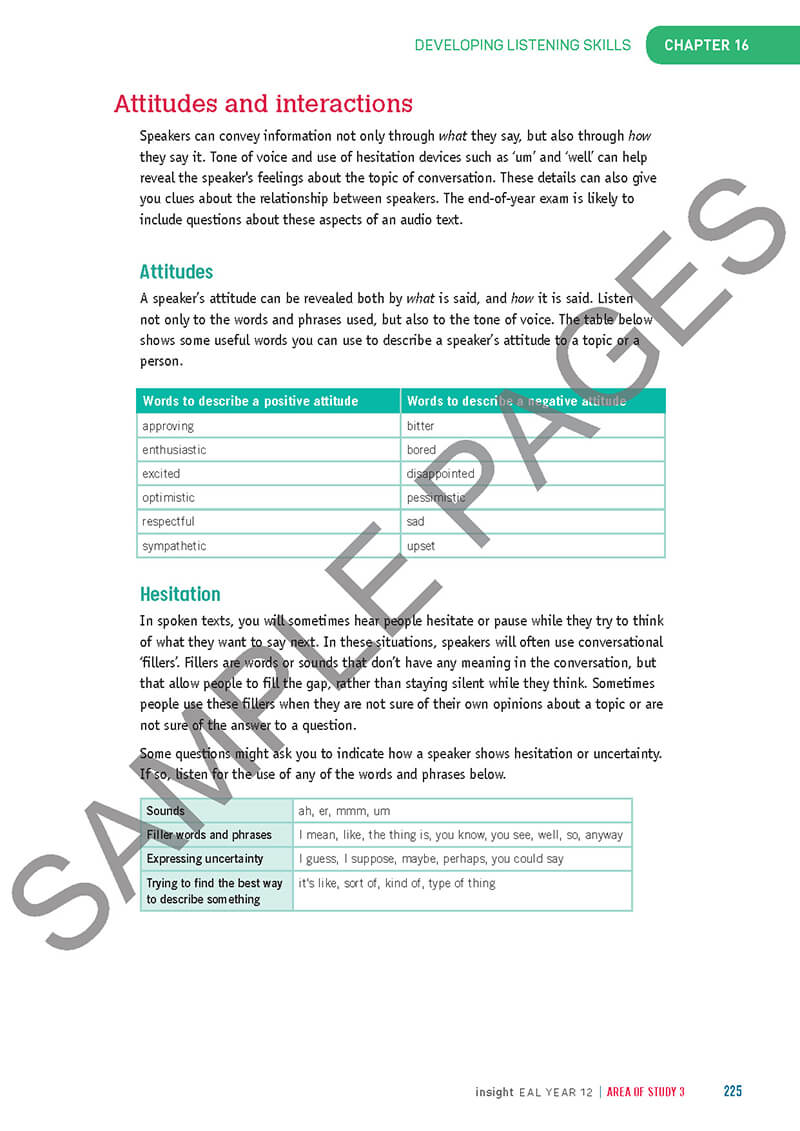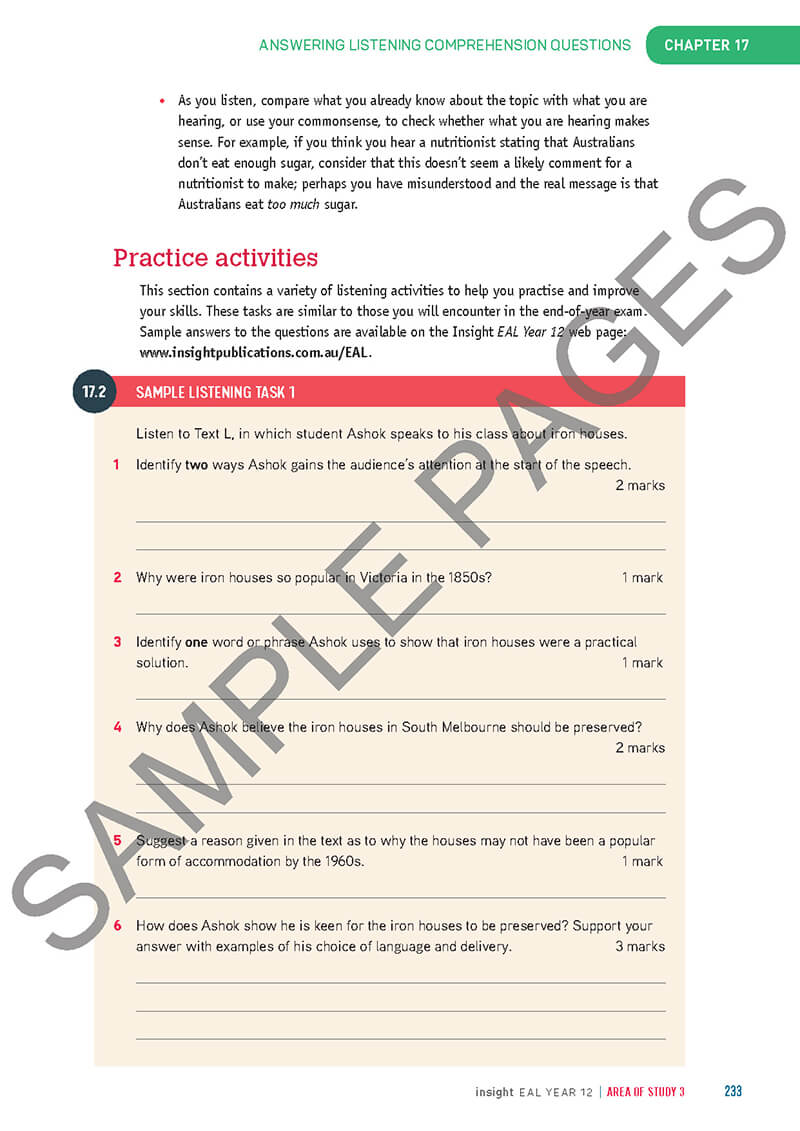 Insight's market-leading EAL Year 12 2nd edition provides comprehensive coverage of the VCE English as an Additional Language course. Developed by highly experienced EAL teachers, this resource is a practical combined workbook and textbook that can also be used in Year 11 to prepare for Year 12. It focuses on the progressive development of writing skills for analytical, creative and comparative text responses, and for the analysis of argument and persuasive language, as well as on the development of strong listening skills. This resource is the definitive resource for EAL students, building on their unique strengths and experiences.
FEATURES:
Clear and accessible explanations of all key knowledge, including relevant metalanguage
Carefully designed, graduated exercises for continuous skill-building and enhanced learning and retention
Tools, tips, models, word banks and cloze exercises that progressively develop students' writing skills, as well as their listening and comprehension abilities
Text references based on the 2019 Text List for Area of Study 1
A wide range of media texts and issues for Area of Study 2
Explanations and advice for answering short-answer questions on media texts
All new practice activities and sample answers for Area of Study 3: Listening to texts, based on a wide variety of sample audio texts
Annotated sample responses for each SAC that demonstrate the key aspects of effective responses
Sample exam-style tasks for comprehending and analysing media texts, and for listening to texts
An exam chapter that provides advice on how to prepare for and approach each section of the exam.