---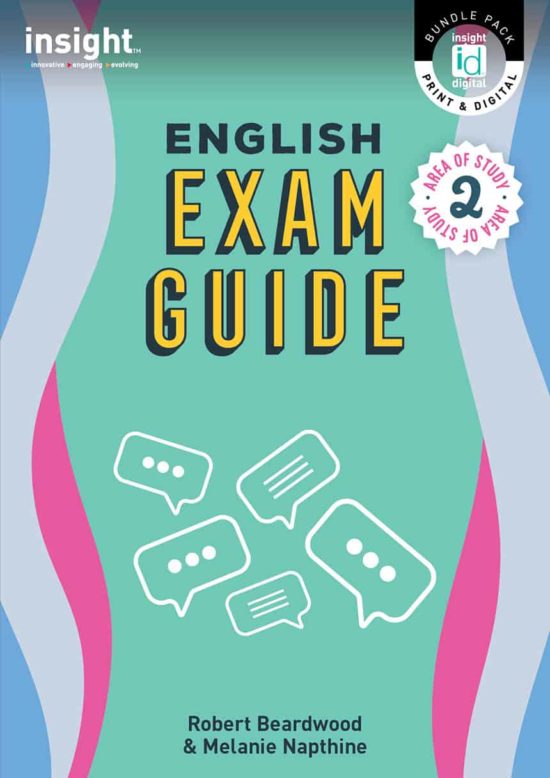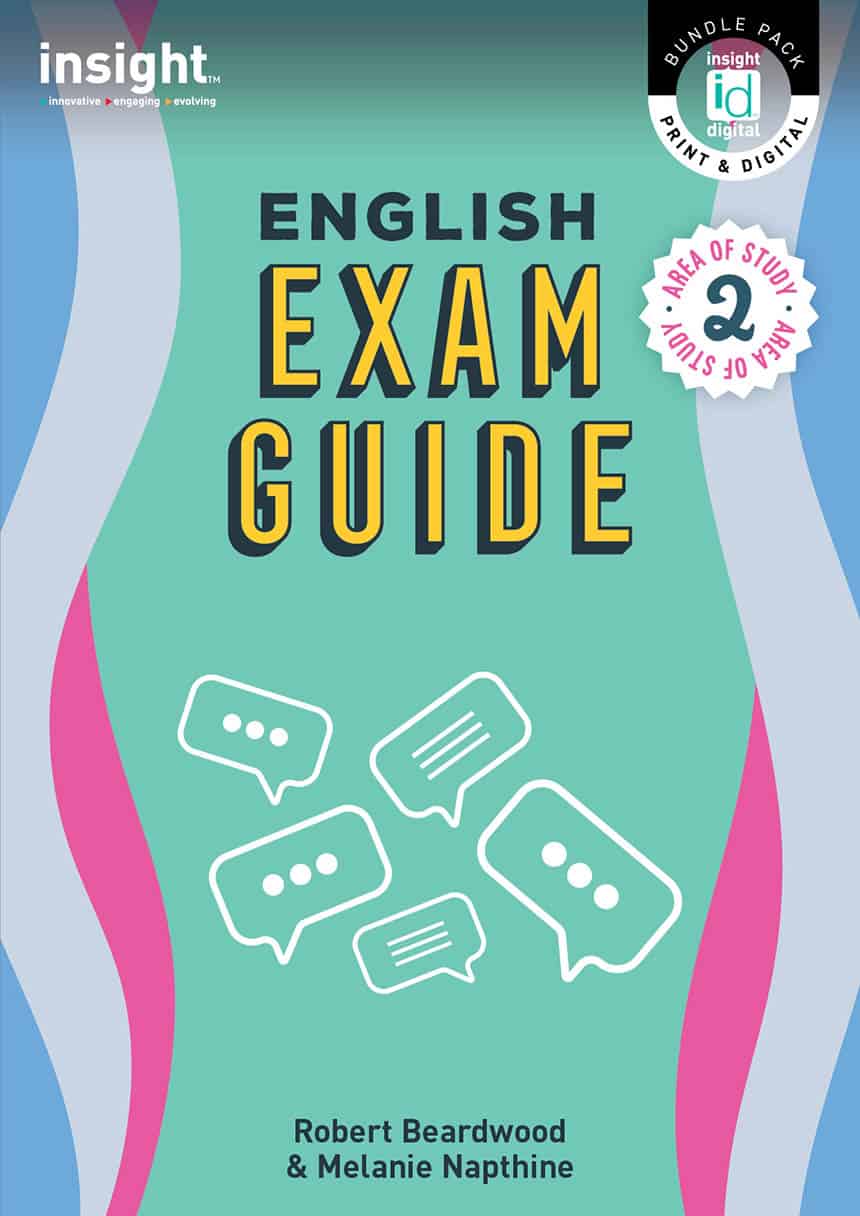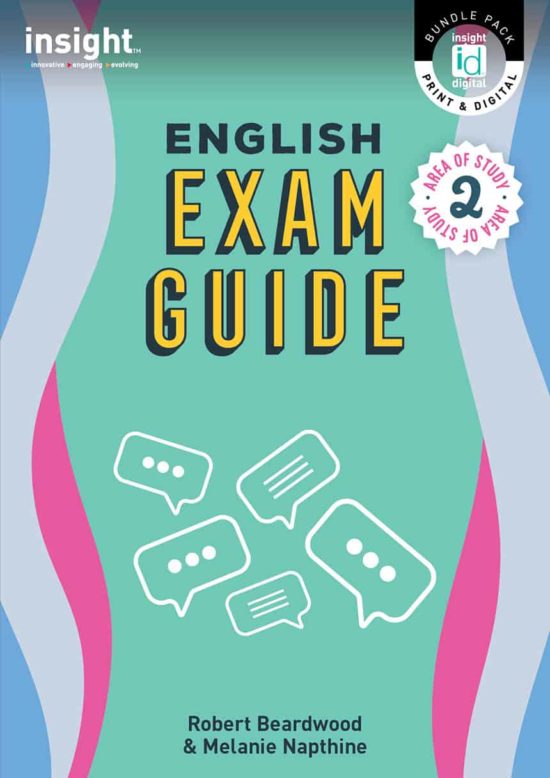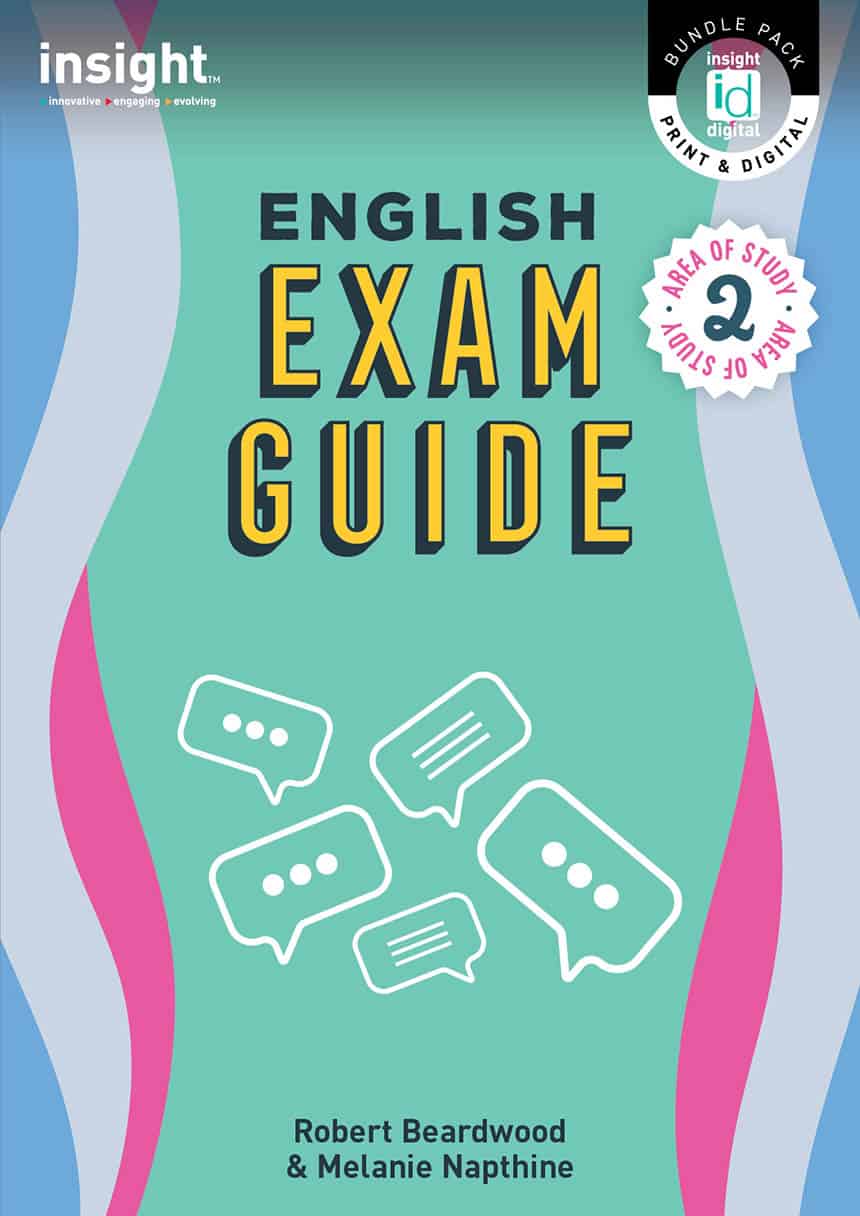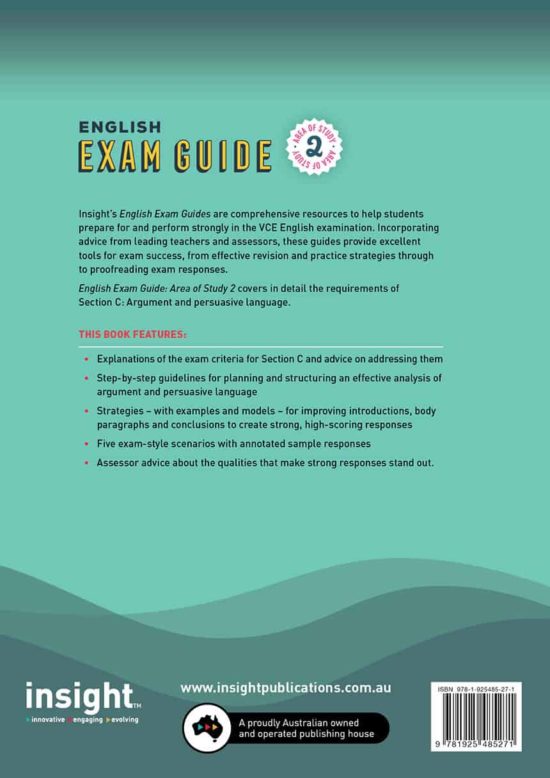 You are previewing:

English Exam Guide – Area of Study 2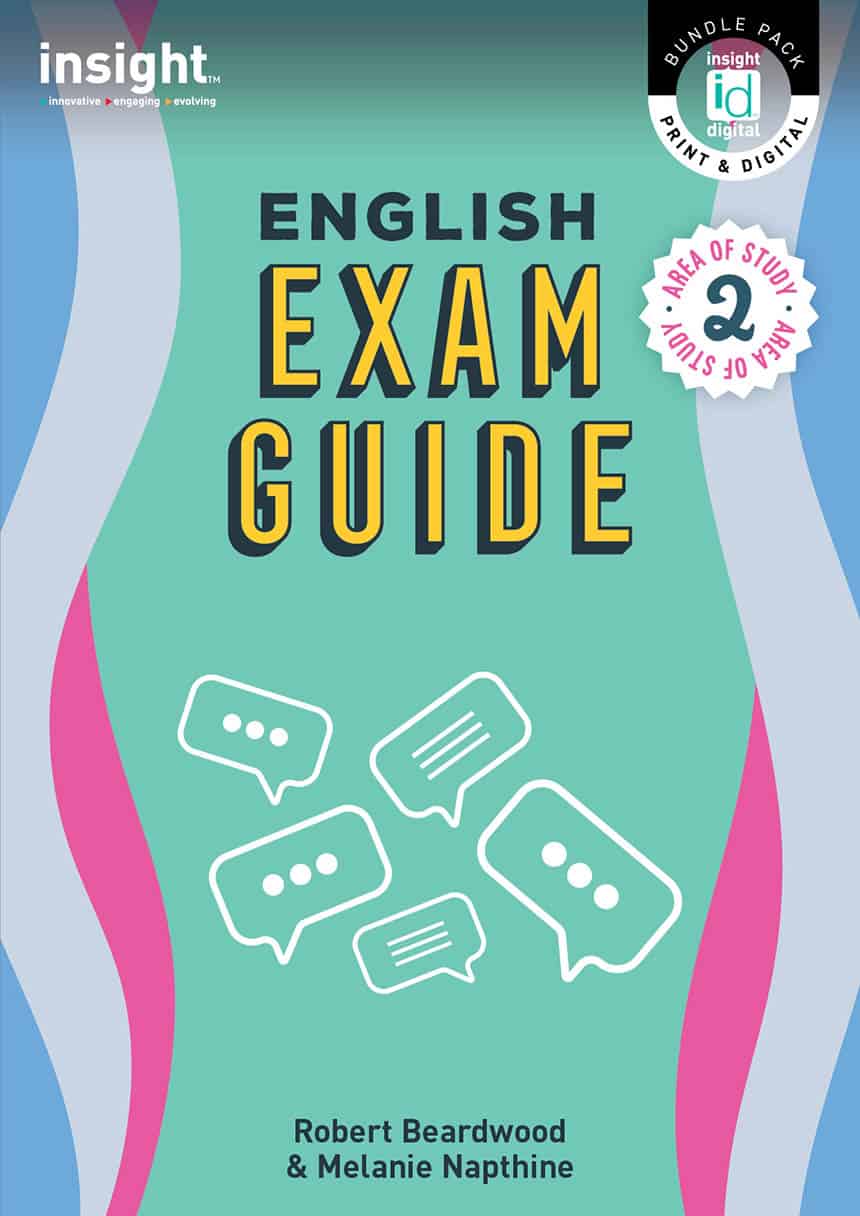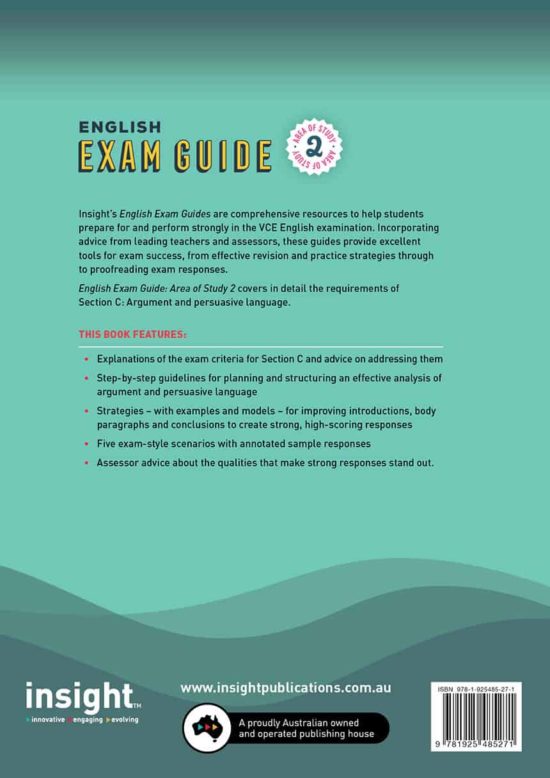 The Insight Exam Guides series is a set of practical and comprehensive resources for all Areas of Study in the VCE examinations for English, EAL and Literature.
Insight's English Exam Guides provide students with revision strategies and activities to prepare them for the VCE English examination. Advice from leading teachers and assessors helps students to understand the specific requirements for each section of the exam. Including targeted revision strategies, as well as guidelines on analysing topics and writing high-level responses, Insight's English Exam Guides cover all the knowledge and skills required for success in the exam.
EACH TITLE FEATURES:
Explanations of the exam criteria and advice on addressing them
Step-by-step guidelines for planning and structuring effective exam responses
Sample tasks with annotated mid-range and high-range sample responses
Strategies – with examples and models – for improving introductions, body paragraphs and conclusions to create strong, high-scoring responses
Assessor advice about the qualities that make strong responses stand out
Advice for avoiding common mistakes.