---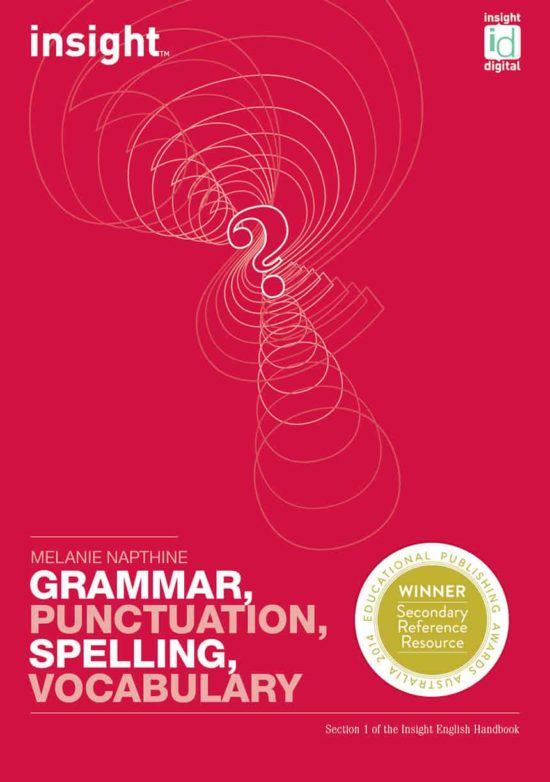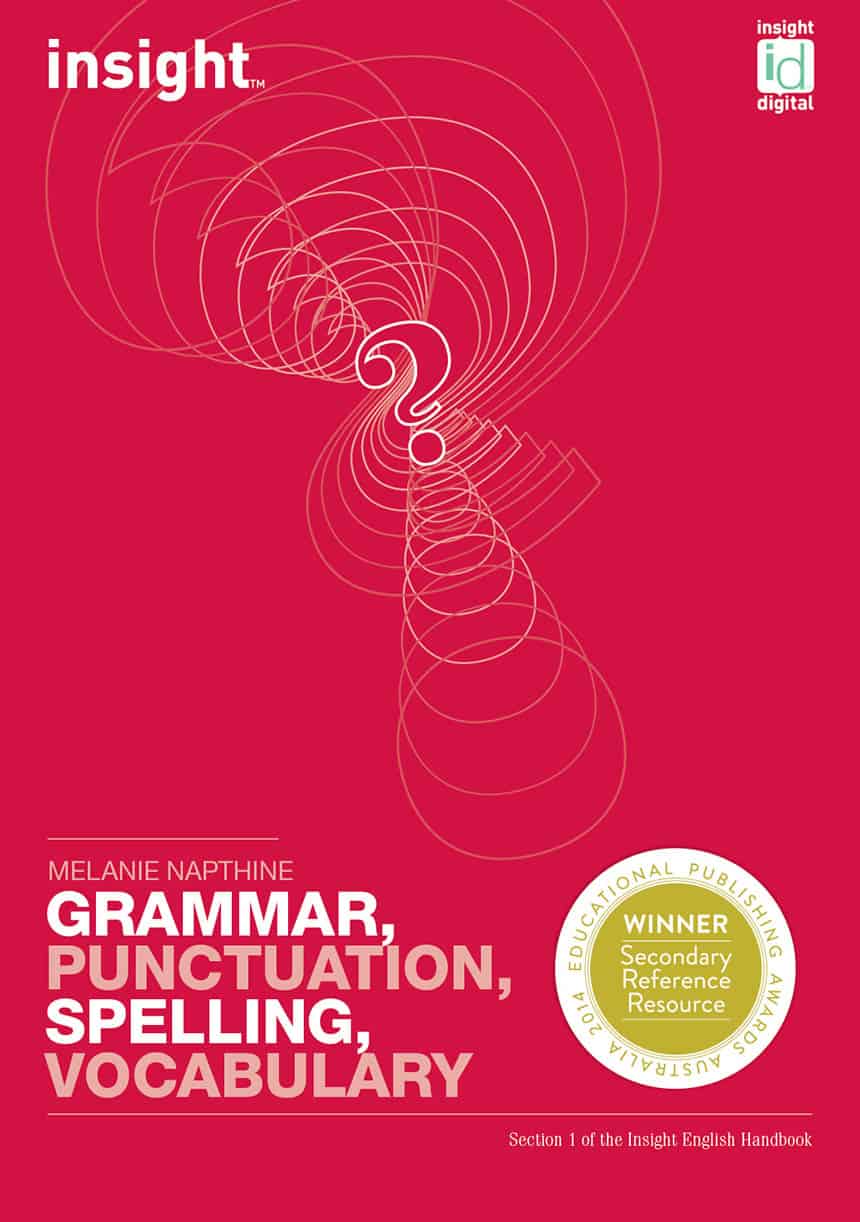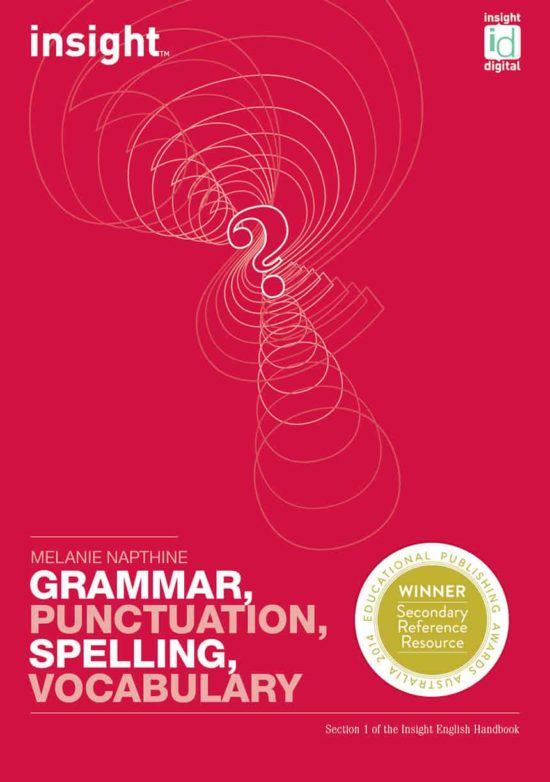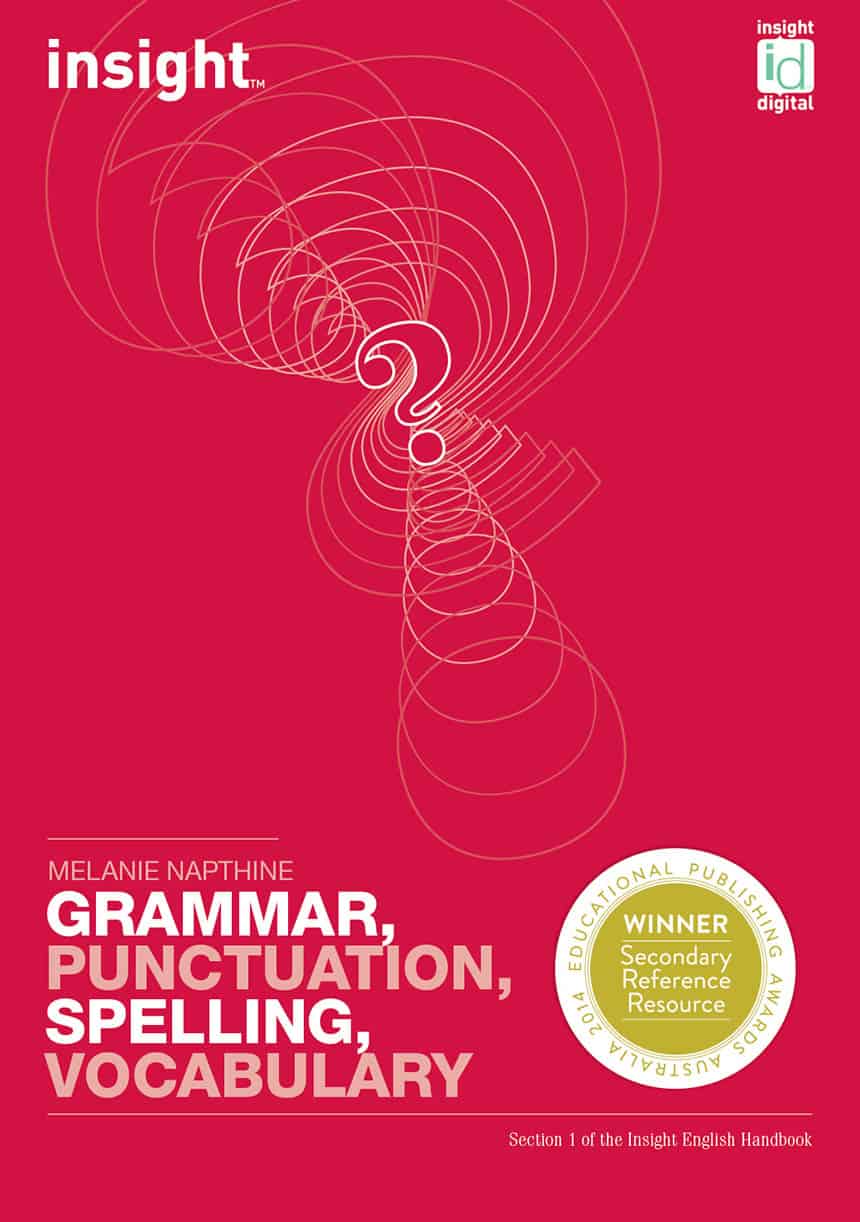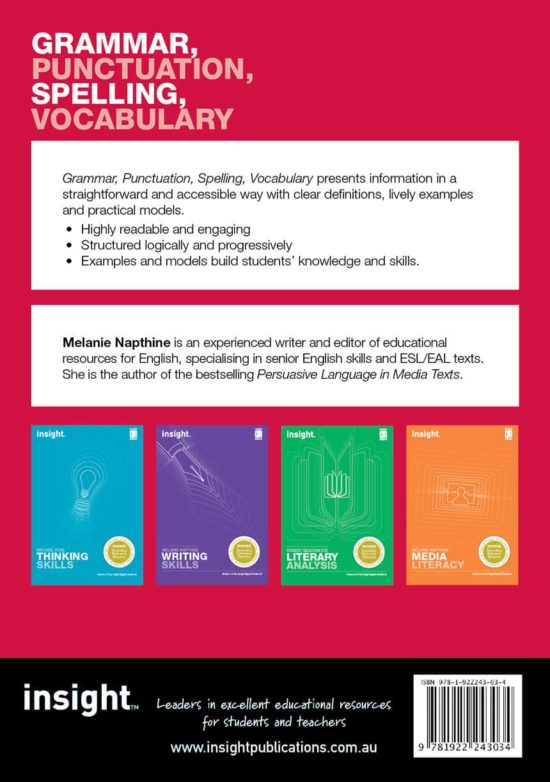 You are previewing:

Grammar, Punctuation, Spelling, Vocabulary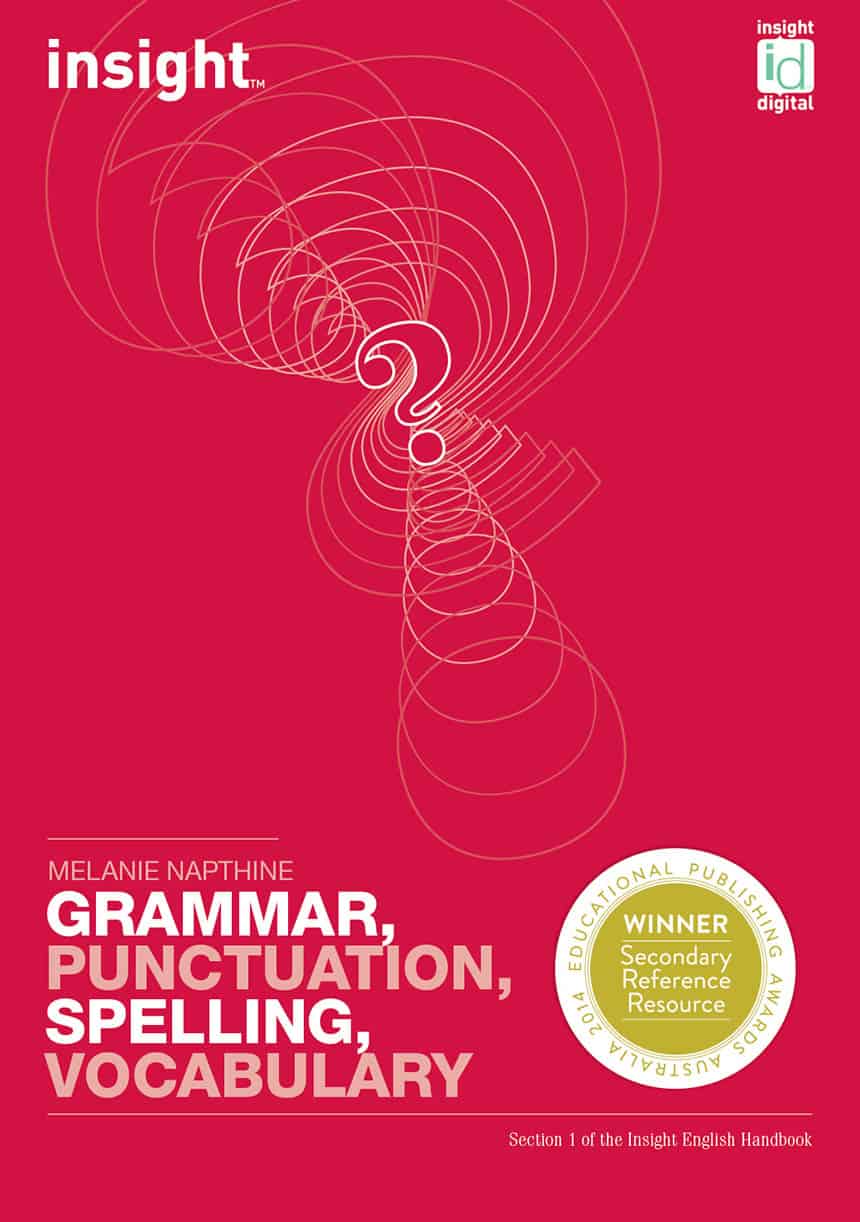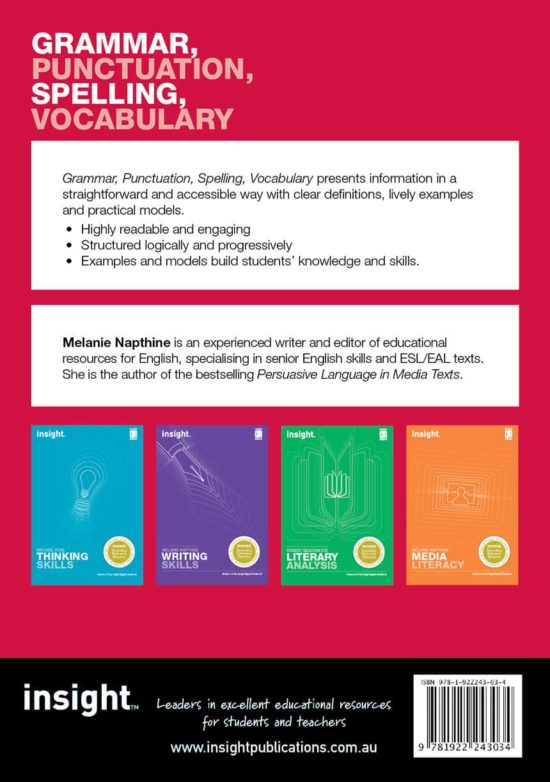 Grammar, Punctuation, Spelling, Vocabulary provides succinct definitions, engaging examples and practical tips. Material in the book is structured in a logical and systematic way, with examples and models to build students' knowledge and skills.
The Insight Reference Series was the winner of the Reference Resource – Secondary category in the 2014 Educational Publishing Awards.
Please note: this book is one of the five key areas of English study contained within the Insight English Handbook.