Insight Skills Builders Grammar, Punctuation, Spelling and Vocabulary Teacher's Book 1
---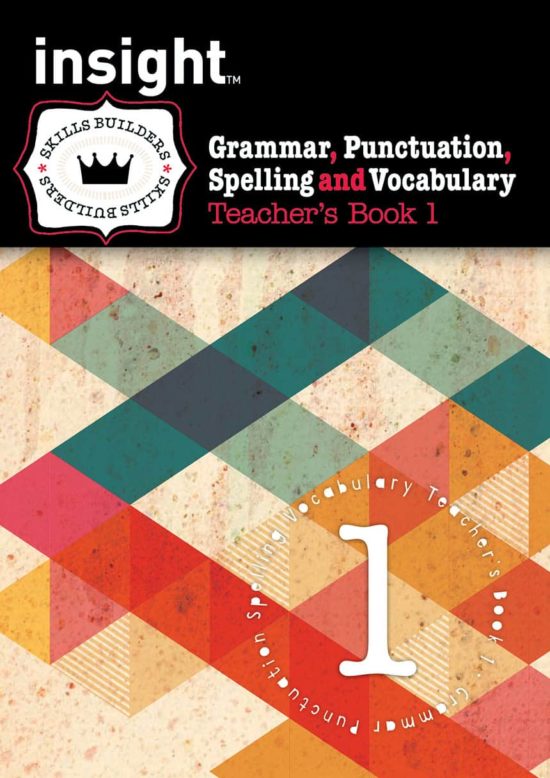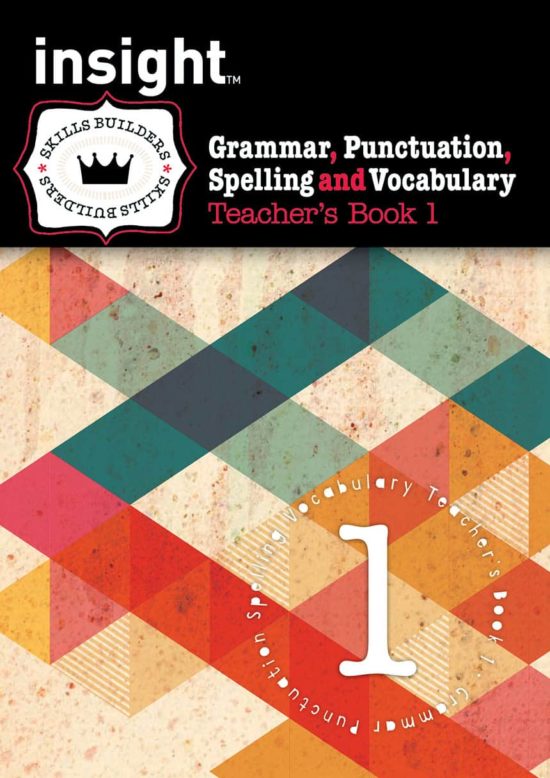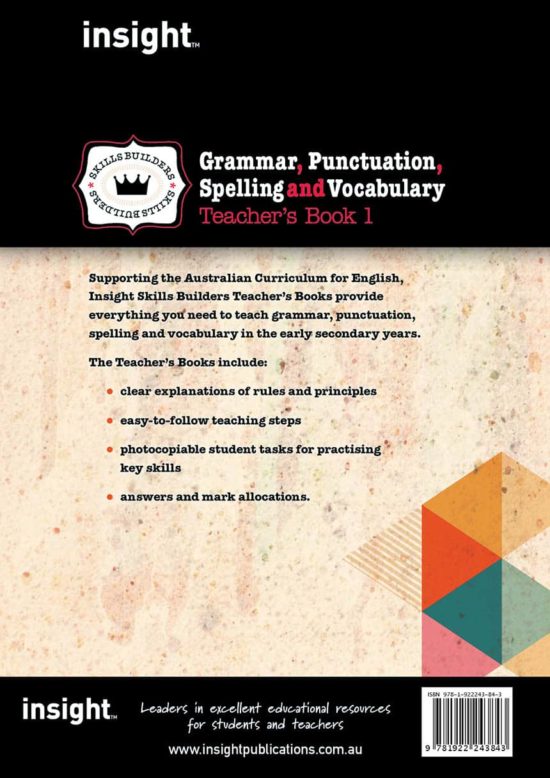 The Insight Skills Builders series offers engaging practice and revision books that focus on the key areas of grammar, punctuation, spelling, vocabulary and writing skills that support the Australian Curriculum for English. Especially written to develop fundamental English skills, the full-colour student workbooks are ideal for use in the classroom or as homework, while the Teacher's Books provide teaching points and worksheets for extra practice.
THE GRAMMAR, PUNCTUATION, SPELLING AND VOCABULARY TEACHER'S BOOKS FEATURE:
Double-page spreads, each covering a single topic
Left-hand teacher pages summarising the learning, with definitions, examples, teaching steps and activities
Right-hand photocopiable student pages that contain practice activities and exercises
A progressive approach to skill development, with mark allocations enabling progress to be tracked
A complete answer key.