Key Skills for Senior English – Area of Study 2
---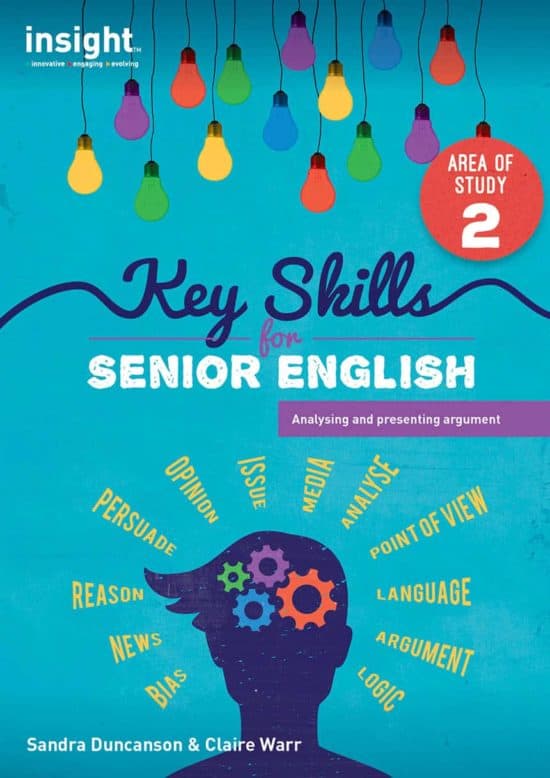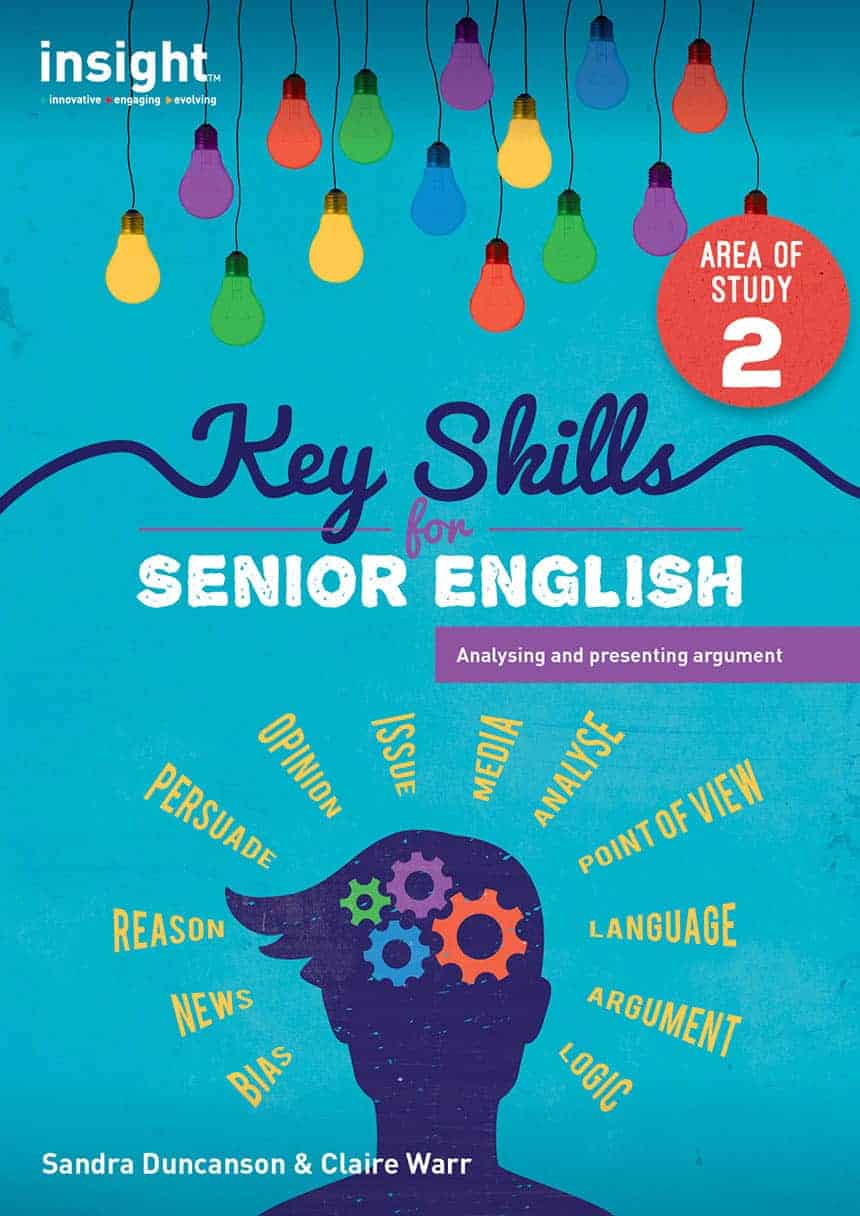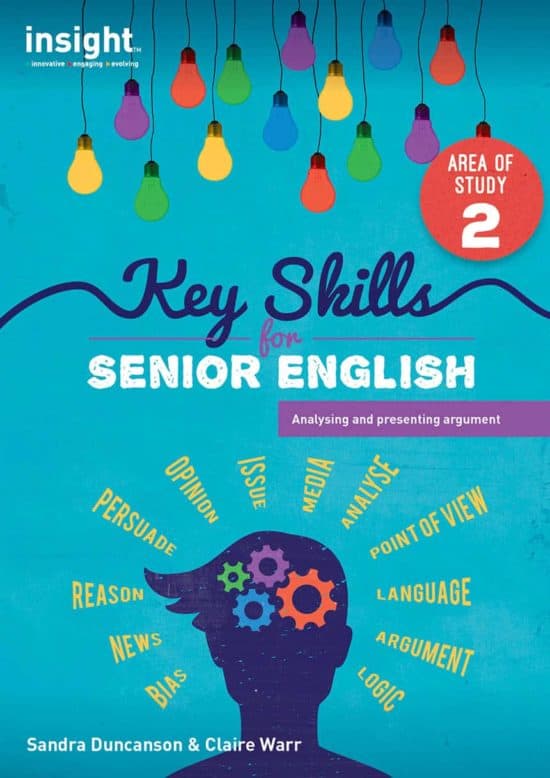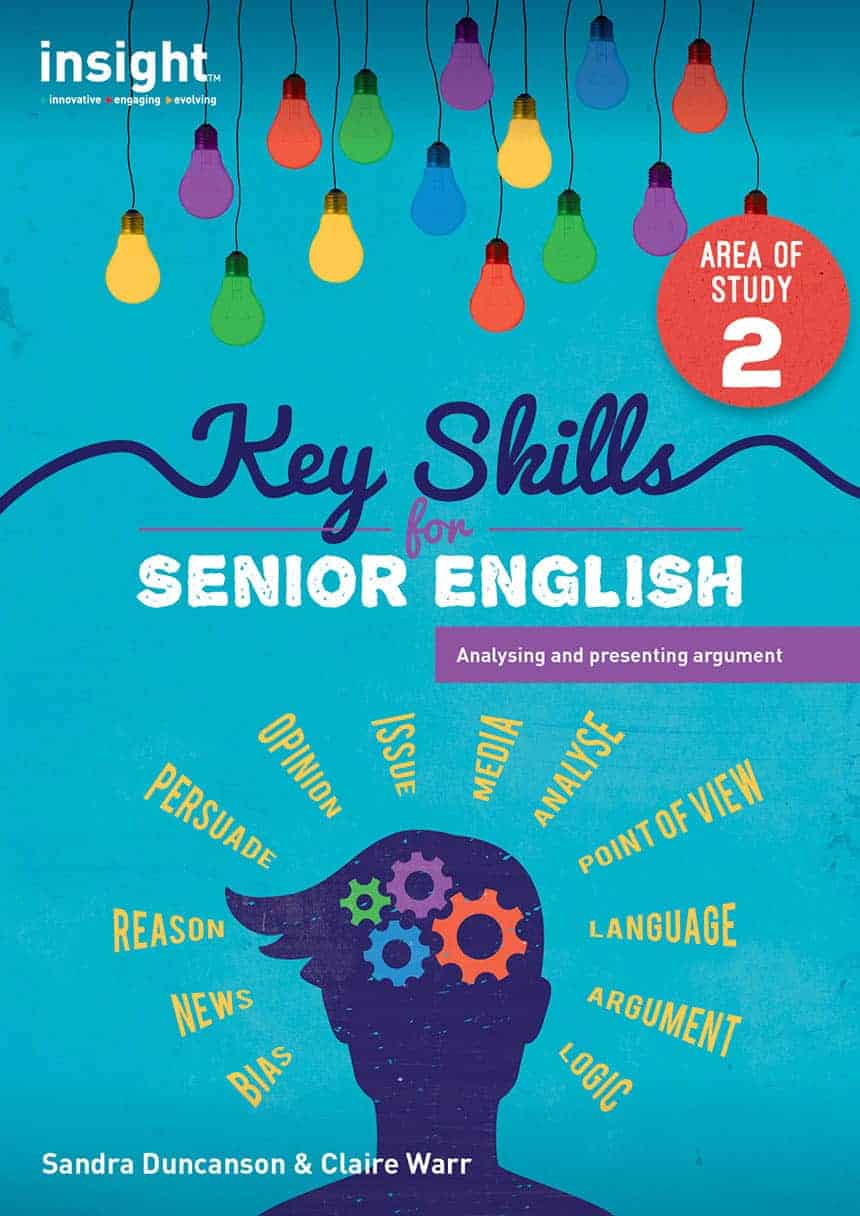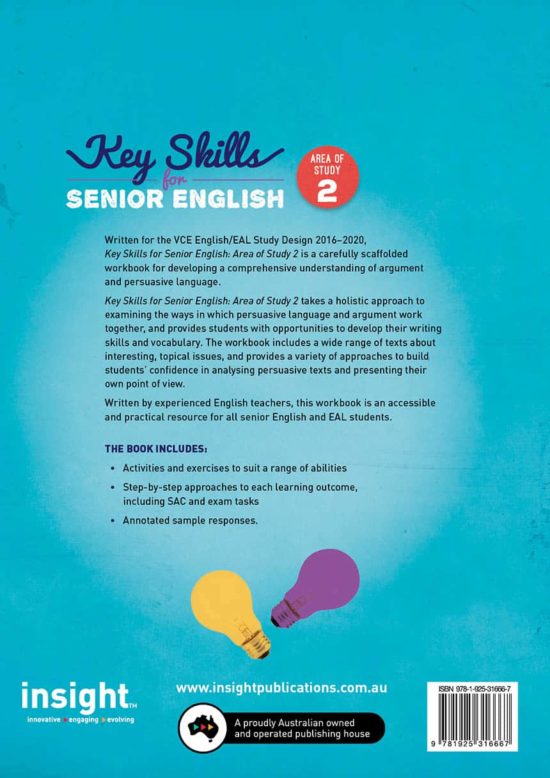 You are previewing:

Key Skills for Senior English – Area of Study 2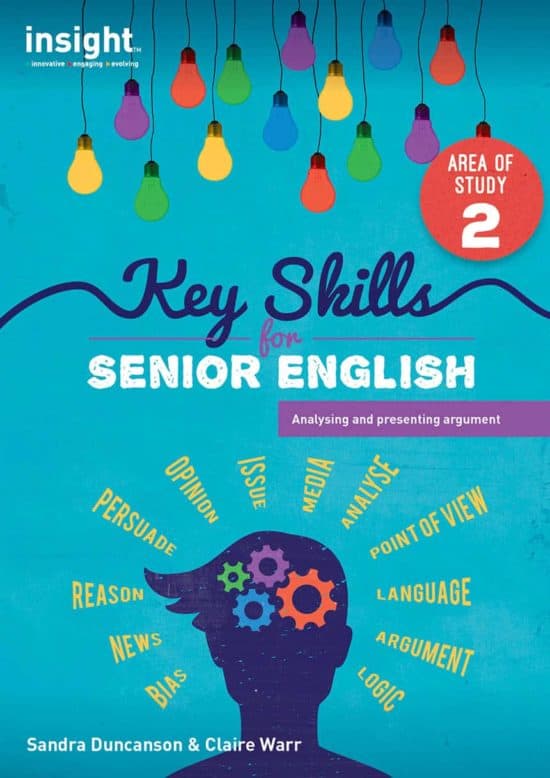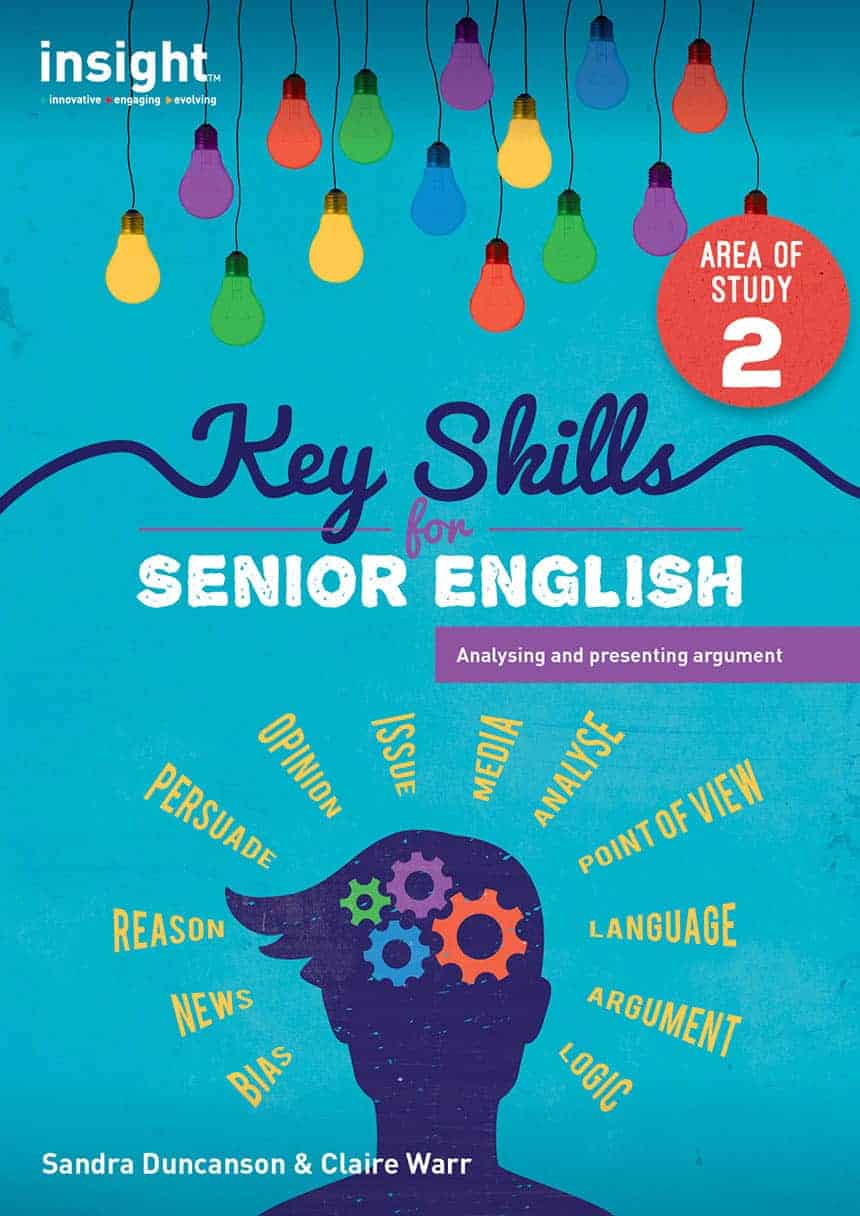 Key Skills for Senior English – Area of Study 2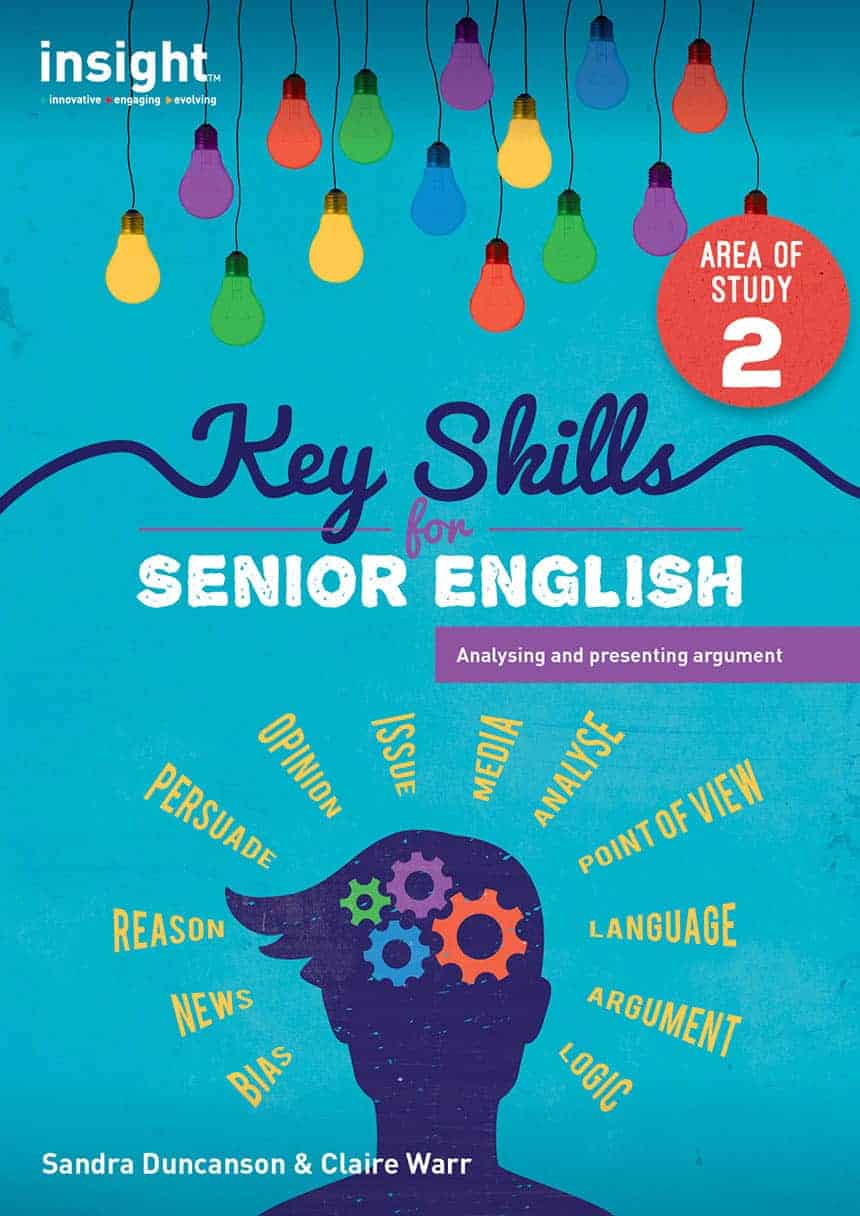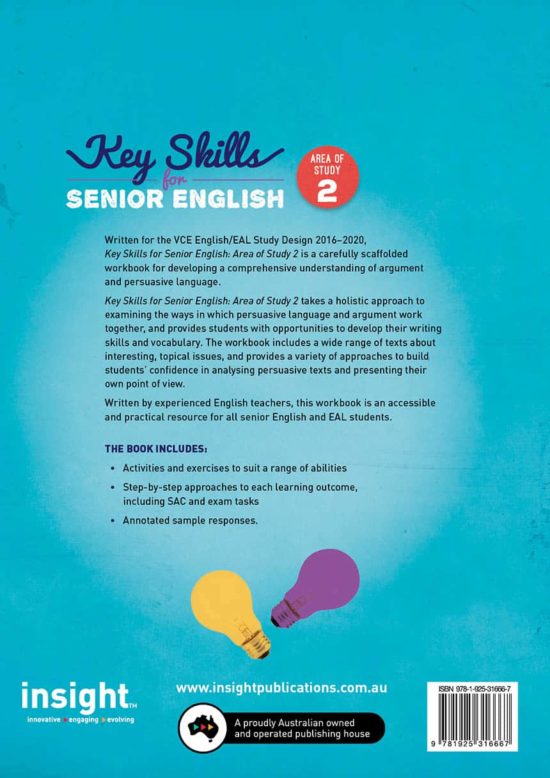 Insight's two Key Skills for Senior English titles combine the informative benefits of a textbook with the practical applications of a workbook. They build students' confidence and skills progressively, leading to stronger written and oral assessments in Units 1–4.
Key Skills for Senior English: Area of Study 2 takes a step-by-step approach to developing students' understanding of the ways in which persuasive language and argument techniques work together to present a point of view. This holistic approach to Area of Study 2 is supported by a wide range of text types about interesting, up-to-date issues.
EACH TITLE FEATURES:
Well-scaffolded activities and exercises to suit a range of abilities
Step-by-step approaches to each outcome, including SAC and exam tasks
Annotated sample responses with assessor comments.