---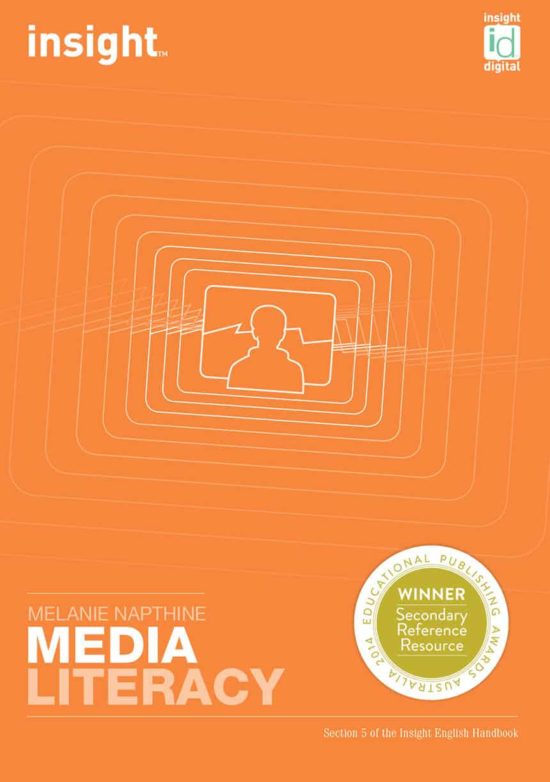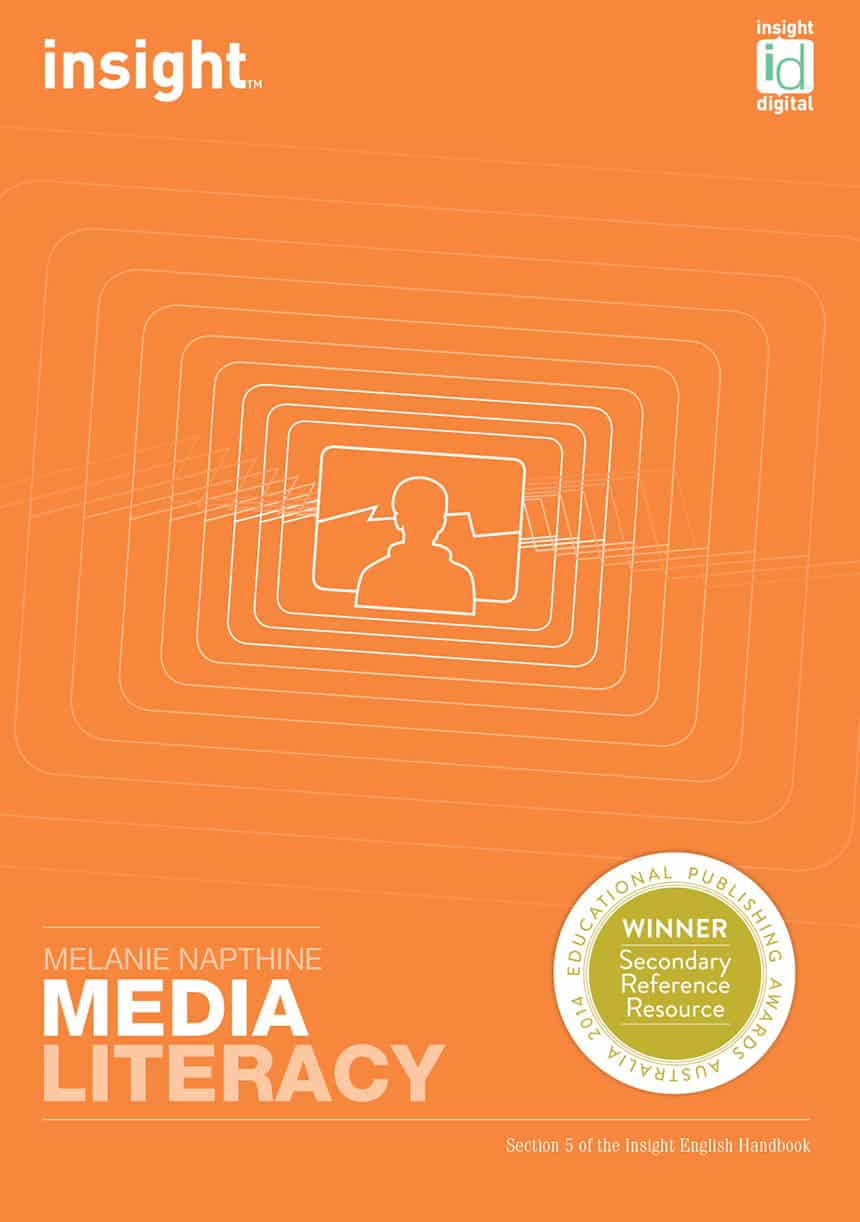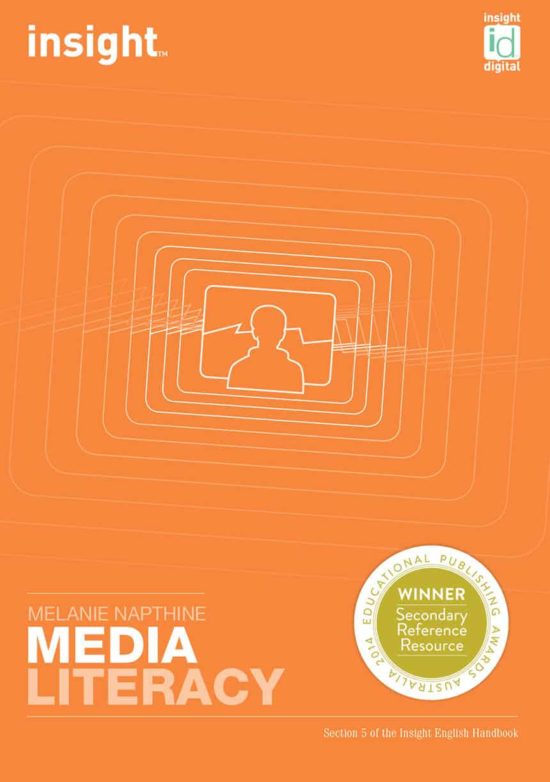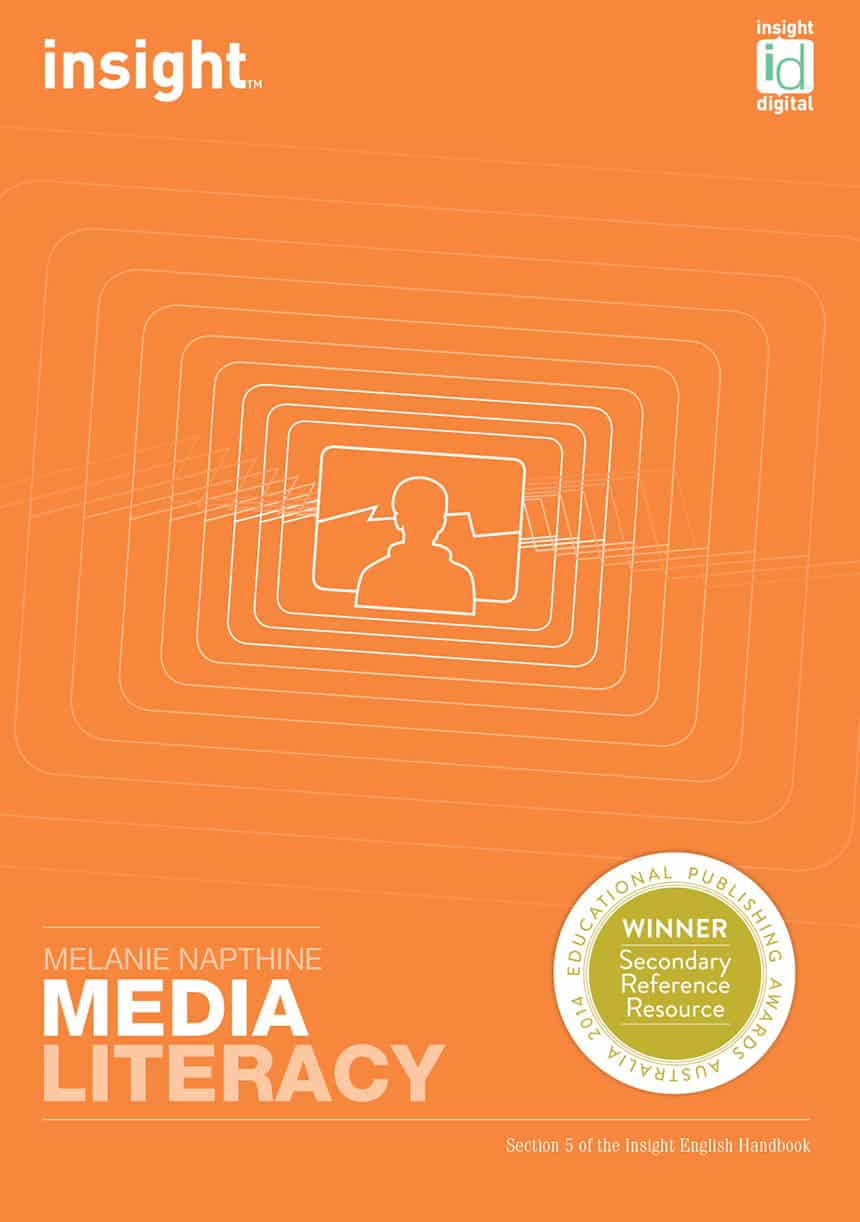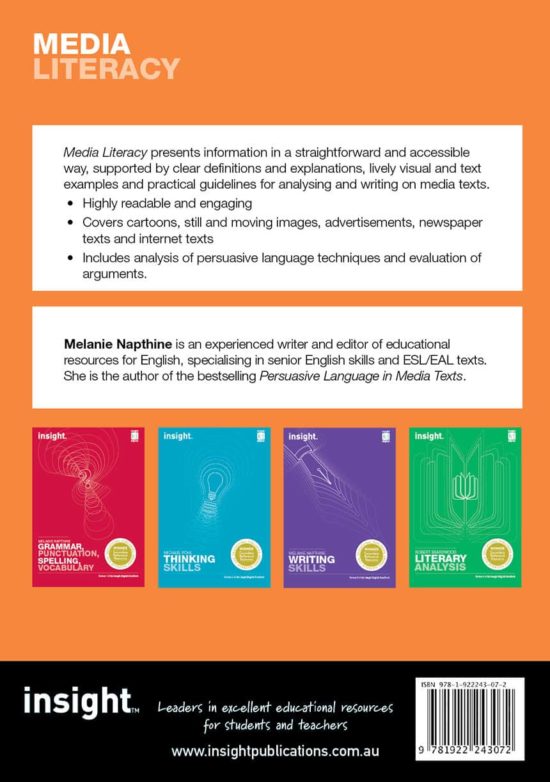 You are previewing:

Media Literacy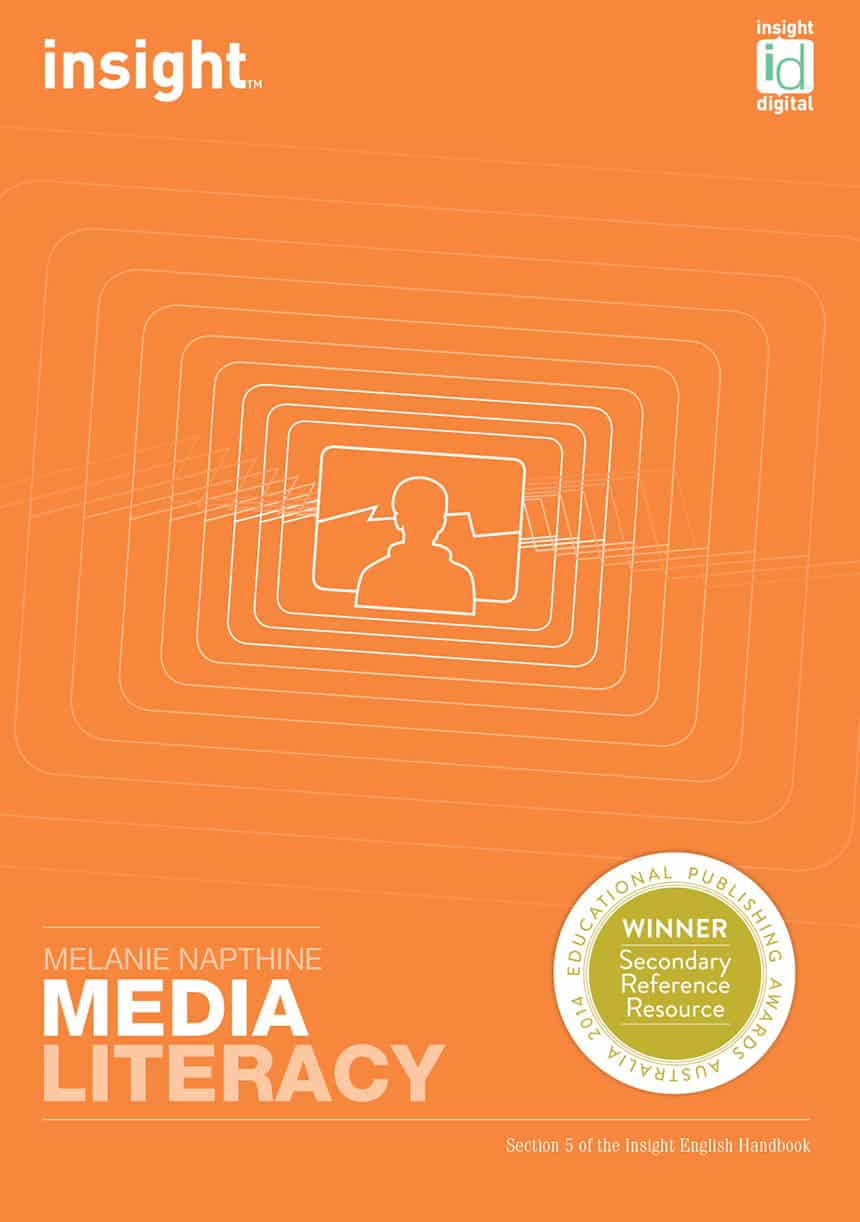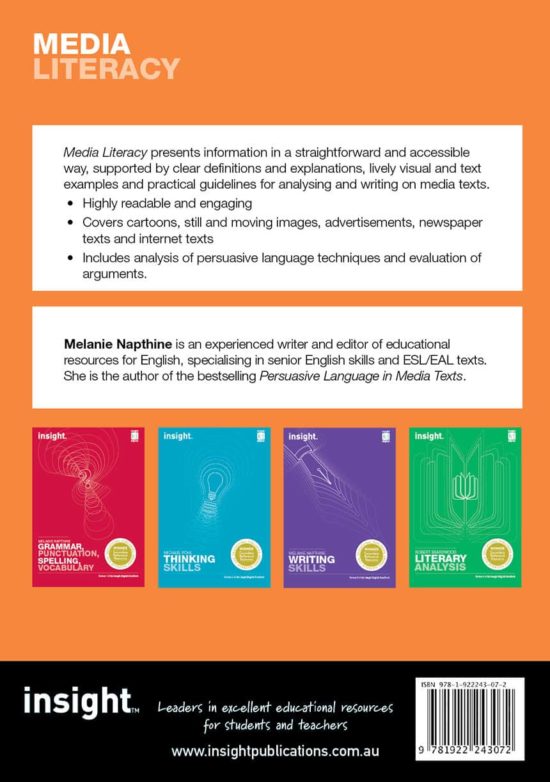 Media Literacy builds proficiency in understanding, analysing and evaluating media texts. Accessible and engaging, Media Literacy covers the analysis of cartoons, still and moving images, advertisements, newspaper texts and internet texts, as well as the analysis of persuasive techniques.
The Insight Reference Series was the winner of the Reference Resource – Secondary category in the 2014 Educational Publishing Awards.
Please note: this book is one of the five key areas of English study contained within the Insight English Handbook.