Practise and Achieve Student Book 1
---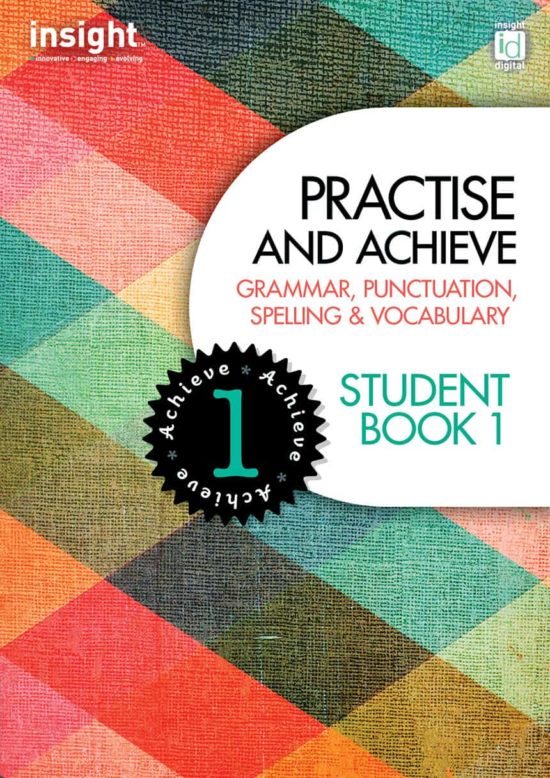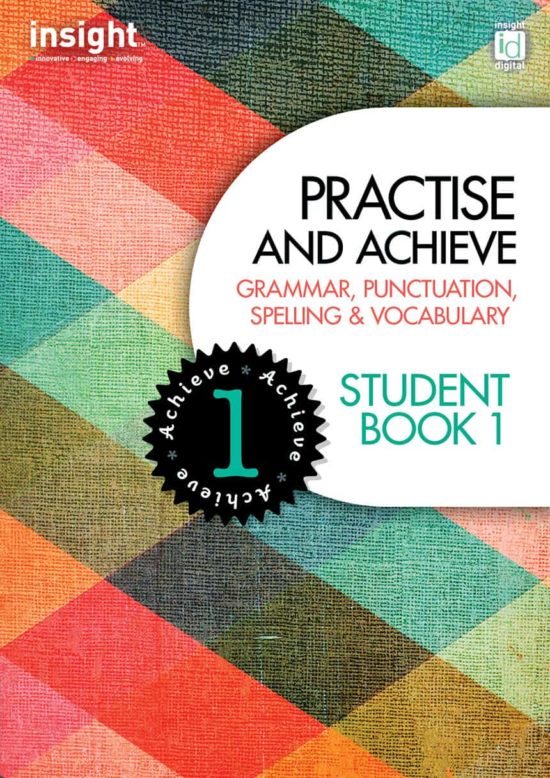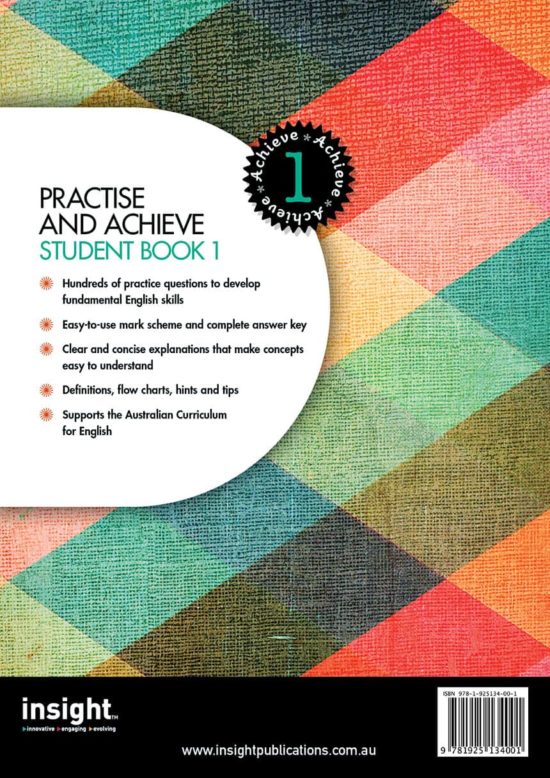 Insight's Achieve titles offer a range of effective English revision, practice and assessment resources, focused on fundamental English skills, for students at junior secondary level. All Achieve titles support NAPLAN skills and the Australian Curriculum for English, and develop students' skills in the four key areas of grammar, punctuation, spelling and vocabulary.
Ideal for homework resources or in-class completion, the Practise and Achieve Grammar, Punctuation, Spelling and Vocabulary Student Books give students valuable practice in the fundamental skills underpinning all English study.
EACH PRACTISE AND ACHIEVE TITLE FEATURES:
Clear, concise explanations that make concepts easy to understand
Step-by-step guidelines, advice and tips for applying knowledge
Wide variety of practice questions to improve students' skills
Complete answer key.