New title brings new opportunities in sight for Australian publisher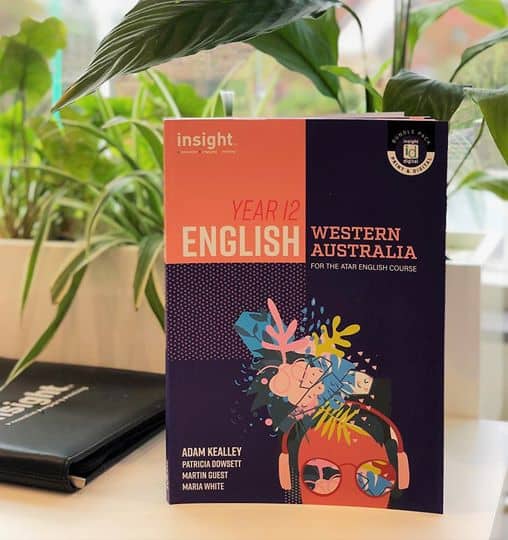 Independent Australian-owned publisher Insight Publications has announced the launch of its new English text for Year 12 students studying in Western Australia.
Written by experienced teachers, the highly anticipated Year 12 English: Western Australia is designed to be a comprehensive and practical guide to Units 3 and 4 of the ATAR English course.
The book will mark Insight's first foray into the Western Australian market, building on more than 50 years' experience in educational publishing on the east coast of the country and a reputation for producing consistently engaging and innovative content.
Managing Director Mizz De Zoysa-Lewis says her team is 'incredibly excited' about the opportunity to deliver Insight resources across the Nullarbor, a long-time dream of the company's co-founder, the late Iris Breuer.
'Iris was a passionate proponent of the power of education. She believed that education should be accessible to all and envisioned the day when Insight would be able to deliver tailor-made content to students and teachers across Australia, not just in Victoria,' she said.
'The launch of Year 12 English: Western Australia represents an incredible step towards realising this vision, and that's something we're all very proud of here.'
De Zoysa-Lewis believes independent publishers like Insight are especially well-placed to serve the specific needs of students and teachers across the country. 'I see a publisher like us as a kind of speedboat: we are agile and can change direction incredibly quickly,' she said.  
'In the case of our latest title, we were responding directly to requests from WA teachers for a new comprehensive resource for English. We saw a need and we acted on it.'
Year 12 English: Western Australia will be available for sale in digital and print formats from 29 August 2019.