Insight Issues: Junior Years
---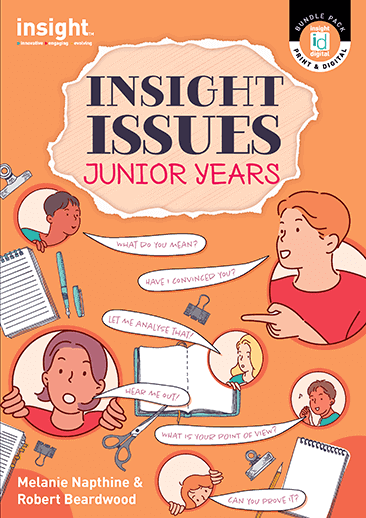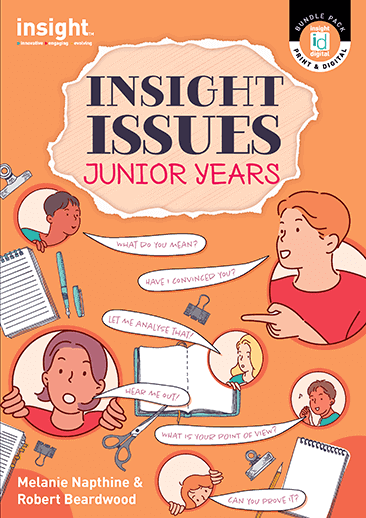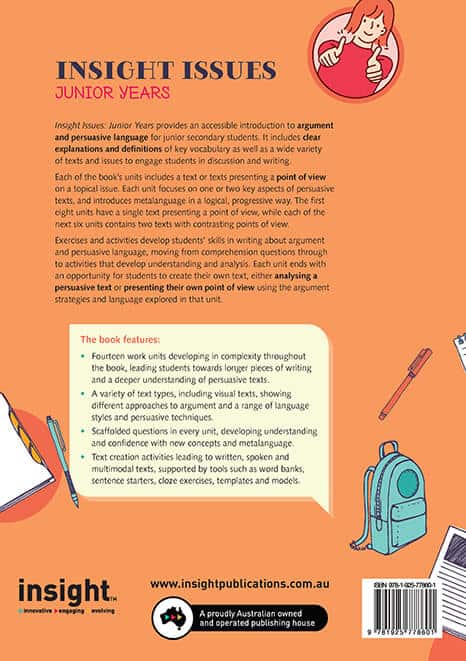 Insight Issues: Junior Years is based on the highly successful Insight Issues: For and Against and aims to give junior secondary students an accessible introduction to argument and persuasive language.
With clear explanations and relevant examples, the book provides a strong foundation for understanding, analysing and producing persuasive texts throughout the secondary-school years.
THE BOOK FEATURES:
Work units based on engaging texts about contemporary issues
Scaffolded activities that develop students' analytical and written skills progressively
A variety of text-creation activities, supported by writing tools such as word and phrase banks, sentence starters, cloze exercises, templates and models.